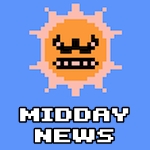 Welcome to another Friday update for the Xbox Games Store.
Today, Jackbox Games brought their latest party game compilation, The Jackbox Party Pack 4, to the Xbox One. Also available to download on Microsoft's most recent console is Life Is Strange: Before the Storm – Episode 2: Brave New World, the second chapter in the prequel series, and ELEX, a "science fantasy" RPG from THQ Nordic.
You can learn more about all of today's additions to the Xbox Games Store after the break.
---
Now Available on Xbox Games Store – 10/20/17 [Major Nelson]
The Jackbox Party Pack 4
The biggest and fourthiest addition to this storied party game franchise features not five but FIVE AND A HALF crowd-slaying games!

The blanking fun sequel Fibbage 3 (2-8 players). Play all-new question types and the game mode Fibbage: Enough About You (3-8 players). Guess the weird facts about your friends. The web-based frame game Survive the Internet (3-8 players). Twist your friends' "online" comments in hilarious ways. The spooky date-a-thon Monster Seeking Monster (3-7 players). Message and date fellow monsters with special powers. The deranged debate match Bracketeering (3-16 players). Place smart bets on stupid arguments. The one-up art game Civic Doodle (3-8 players). Compete to improve the town murals.

ELEX
ELEX is a vast Open-World RPG full of freedom and choices from the award-winning creators of the Gothic series, set in a brand new post-apocalyptic Science Fantasy universe.

Life Is Strange: Before the Storm – Episode 2: Brave New World
As Chloe and Rachel's family life continues to crumble, their friendship blossoms and the two girls discuss running away together. But before they can go, Chloe gets involved with an errand for Frank Bowers which puts her in a dangerous situation and exposes an uglier side to Arcadia Bay…

Robo Army
Robo Army is a beat 'em up action game released by SNK in 1991. Head out to crush and destroy your enemies in order to restore peace from under the grasp of the robot corps known as Hell Jeed. Collect items to power up and perform a variety of attacks in this exhilarating battle.

Abyss: The Wraiths of Eden
Discover and investigate a forgotten underwater city built in an intriguing Art-Deco style. This former utopia hides many spine-chilling secrets and supernatural forces, the remains of which still lurk in every corner. Face the ancient evil that is hiding in the deepest chambers of the city of Eden.

God of Light: Remastered
Sit back and become immersed into the world of God of Light, the game that rethinks the physics puzzle genre with its unique environment exploration gameplay, amazing graphics and exclusive soundtrack created by electronic music icon UNKLE.

Real Farm
Pull on your boots, fire up your tractor, and cultivate success in Real Farm, the most immersive agricultural simulator around. Go from farm hand to agricultural A-list in Career mode, or cultivate the role of an established farmer in Free Mode. Explore a stunning open world, bringing to life the American countryside in 60FPS splendour.