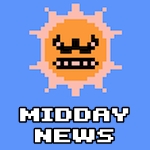 I'm not sure Kenny Loggins knew what he was about to unleash upon the world when he recorded "Danger Zone" in the late 80s. But after adding extra cool points to Top Gun and inspiring countless jokes on Archer, the phrase was borrowed by Three Fields for Danger Zone, their Burnout-inspired vehicular crack 'em up… and it's now available to download for the Xbox One.
Also available to download for the Xbox One today are two big franchise games… WB Games and Monolith's Middle-Earth: Shadow of War (which is also an Xbox Play Anywhere title) and Telltale's Guardians of the Galaxy – Episode 4: Who Needs You.
You can learn more about all of today's additions to the Xbox Games Store after the break.
---
Now Available on Xbox Games Store – 10/10/17 [Major Nelson]
Middle-Earth: Shadow of War
Go behind enemy lines to forge your army, conquer Fortresses and dominate Mordor from within. Experience how the award winning Nemesis System creates unique personal stories with every enemy and follower, and confront the full power of the Dark Lord Sauron and his Ringwraiths in this epic new story of Middle-Earth.

Danger Zone
Danger Zone is a new 3D vehicular destruction game from independent British developer and seasoned genre veterans Three Fields Entertainment. The concept is simple: crash for cash by creating the biggest car crash. Powered by Unreal Engine, Danger Zone combines real physical crashes with explosive gameplay. Shunt vehicles into oncoming traffic, take down trailers to shed their payloads and use your explosive "Smashbreaker" to move your vehicle around. The more explosions you cause, the bigger your score.

Guardians of the Galaxy – Episode 4: Who Needs You
With the fate of the Eternity Forge decided, the Guardians are left more bitterly divided than ever. But this growing tension is temporarily sidelined by a more pressing problem: escaping a dark and treacherous cavern before they all get eaten alive. As the cave's hidden threats creep closer, Star-Lord must hold his crew together if he hopes to keep everyone safe. Safety, however, may ultimately come at a terrible cost…

Raid: World War II
Raid: World War II is an adrenaline-fueled four-player co-op shooter set during the time when the German war machine was still going strong. Four prisoners of war have been freed by Mrs. White and given a chance to redeem themselves. Their objective? By any means necessary stop the Germans and help end the war. Their reward? The chance to steal anything they find.

Deadbeat Heroes
Deadbeat Heroes is a movement-based 3D brawler in which you dodge bullets, steal super powers and crack wise. You play as the new wave of 'Deadbeat Heroes'. Not born with their own powers, they are armed with a super gauntlet and the ability to 'borrow' the powers of others. Vie to win the hearts of the public with your amazing derring-do, while not getting shot, sliced or lasered.

Shiny
Left to fend for himself after mankind abandoned the doomed planet Aurora, robot Kramer 227 must find a way to harvest energy and rescue his robotic friends before Aurora crashes into its sun. In his journey, Kramer will probe the planet itself and overcome challenging obstacles, all while trying to conserve his limited life energy to power himself and his friends on their way to safety. Kramer will gather and share energy with his fellow robots, helping them escape dire situations and predicaments. He will have to jump and explore every platform in every corner of the 20 extensive levels to find all of his friends.