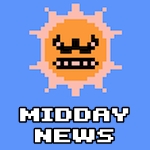 Nintendo will release the New 3DS XL in another style this November (this time patterned after the Super NES). And the publisher will also talk about Animal Crossing Mobile during a Nintendo Direct presentation scheduled for tomorrow.
You can learn more about both stories after the break.
---
New 3DS XL: Super NES Edition Announced [Twitter]
Nintendo will launch a new New 3DS XL style this November patterned after the Super NES. The New 3DS XL Super NES Edition will be priced at $199.99, and it'll be available exclusively through Amazon on November 27. The handheld will feature purple buttons and a foldout lid that exactly mirrors Nintendo's classic console:
Amazon exclusive: New Nintendo 3DS XL – Super NES Edition + Super Mario Kart full game download. Preorder yours today! https://t.co/2WjzWpInqT pic.twitter.com/Zc0HlsOQvY

— Amazon Video Games (@amazongames) October 23, 2017
As you can see, the New 3DS XL: Super NES Edition will also include a download code that can be redeemed for a digital copy of Super Mario Kart.
---
Animal Crossing Mobile Direct Planned for October 24 at 11:00 PM (Eastern Time) [Twitter]
After a lengthy delay, Nintendo is finally ready to talk about Animal Crossing Mobile. The publisher will deliver the first details about the mobile spinoff tomorrow during a 15-minute Nintendo Direct presentation. The broadcast will begin at 11:00 PM (Eastern Time) and won't include any information about other mobile, Nintendo Switch, or Nintendo 3DS software:
Tune in on 10/24 at 8pmPT for an Animal Crossing Mobile Direct exclusively about the #AnimalCrossing MOBILE game. https://t.co/j5eauvX90u pic.twitter.com/GzKj1jUded

— Isabelle (@animalcrossing) October 23, 2017