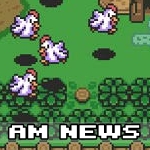 Capcom has been a busy little bee lately, announcing a new version of Street Fighter V and detailing their big plans for this weekend's new York Comic Con.
You can read about both after the break.
---
Street Fighter V: Arcade Edition coming January 16! [Capcom-Unity]
Even though it was first released nearly two years ago, Street Fighter V still doesn't have an Arcade Mode. That'll all change on January 16, when Capcom launches Street Fighter V: Arcade Edition for the PC and PS4:
Street Fighter V: Arcade Edition will feature all 28 characters, including those from Season 1 and 2 – with one more from Season 2 still to be announced. For those yearning for more options, each character will receive a second V-Trigger, which will significantly change their playstyle. You may need to relearn your main or perhaps try another character, which speaks to you in a different way due to their alternate abilities. Stay tuned for more information on each character's second V-Trigger!

As it's our 30th anniversary year, we wanted to celebrate by making sure Street Fighter V: Arcade Edition contained a plethora of new content. True to its name, Arcade Mode is coming to Street Fighter V: Arcade Edition and will be an experience ripe with nostalgia. Furthermore, we're adding in Extra Battle Mode, a Gallery, and completely redesigning the UI to amplify the epic quality of this new version. We have much more to share on each of these modes and more content to reveal in the future!
Current Street Fighter V players will be able to download Arcade Mode, Extra Battle Mode, and the Gallery as a free update. However, all the additional characters from Season 1 and Season 2 will remain as paid downloadable content.
---
Capcom at New York Comic Con 2017 [Capcom-Unity]
The New York Comic Con takes place this weekend, and Capcom plans to show off plenty of games at the show. In addition to giving fans a taste of Street Fighter V, the publisher will have demo stations featuring five new games:
Monster Hunter: World
Join a team of hunters and take down giant monsters in epic battles in Monster Hunter: World, available for play on the show floor! Choose from one of 14 unique weapon types, customize your load-out with your favorite gear, then jump into the fray alongside three of your fellow hunters to take on – and take down – massive beasts. Quickly travel between camps to change your gear mid-mission and ensure you're always ready for combat. Be sure to get there early – this is sure to be a popular demo among fans and newcomers alike. Monster Hunter: World will be available beginning January 26th, 2018 for PS4 and Xbox One, and will be coming to PC at a later date.

Marvel vs. Capcom: Infinite
The ultimate cross-over series returns, with Marvel and Capcom fan favorites joining forces and going head-to-head in 2 vs. 2 combat. Create a team of your favorite characters, then pick one of the six Infinity Stones to give yourself an edge in combat and change the flow of battle. With so many combinations of characters and Stones, the possibilities seem infinite! The first three characters from the 2017 Character Pass (Black Panther, Sigma, and Monster Hunter) will be playable for the first time at NYCC! Do you have what it takes to win against other show attendees? Marvel vs. Capcom: Infinite is available now for PS4, Xbox One, and PC!

Street Fighter V
The legendary fighting franchise returns to New York Comic Con! Get your hands on the most recent fighter to join the roster of Street Fighter V, Menat, and check out the latest costumes for your favorite characters. With Street Fighter V out now, you can hone your skills on the show floor and take the fight home on PS4 and PC.

Resident Evil Revelations Collection
Two survival horror adventures await you with the Resident Evil Revelations Collection for Nintendo Switch, playable on the show floor! Explore horror on the high seas with Resident Evil Revelations, featuring fan favorite characters including Jill Valentine and Chris Redfield, and explore a decrepit prison island alongside Claire Redfield and Barry Burton in two separate storylines with plenty of shocking twists along the way. Both games feature the thrilling Raid Mode, an arcade-style mode that will put your combat skills to the test. Can't wait to jump into the horror? Both Resident Evil Revelations and Resident Evil Revelations 2 are now available on PS4, Xbox One, and PC, and coming to the Nintendo Switch beginning November 28th.

Puzzle Fighter
Capcom heroes collide in this brand-new entry in the beloved Puzzle Fighter series for iPhone, iPad and Android devices! Pick from a roster of legendary characters from popular Capcom franchises to match colored gems, create chains, and send a wave of attacks crashing down upon your opponents. Go head-to-head against other show attendees, and battle to see who the top puzzle fighter is! Puzzle Fighter is available in various regions already including Canada and Australia, with more regions to come soon. Follow Puzzle Fighter on Twitter for all the latest updates!
Fans will also likely learn more about the company's future plans during the "World of Capcom" panel later today.