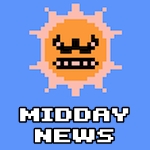 Microsoft is closing out the week with another Friday update to the Xbox Games Store.
Today, Xbox One owners will be able to download The Culling, a battle royale from Xaviant Games; Ninja Shodown, an arena combat game from Rising Star Games that involves a clan of ninjas; Metal Slug X, a re-release of SNK's popular side-scrolling shooter; and more.
You can learn more about all of today's additions to the Xbox Games Store after the break.
---
Now Available on Xbox Games Store – 10/6/17 [Major Nelson]
The Culling
Welcome to The Culling! 16 contestants will duke it out in cleverly crafted arenas. It's a winner-takes-all showdown for glory and the entertainment of our home audience! It's a show, it's a game, it's a game show about violence! Get dirty, play dirty, and get up close and personal as you trap, shoot, explode and take on your enemies face to face in combat that's more personal than your mama jokes. Select your Airdrop and plan your attack before your boots even hit the ground. When the time is right, open up your arsenal and unload a world of hurt upon your opponents. Defense, offense, nonsense, the choice is yours!

Ninja Shodown
It's every ninja for themselves in the ultimate battle for the Jade Katana! Fight alone, team up or take on friends in brutal arena-based combat where the mighty prevail and the weak pay the ultimate price: death and dishonour! The year is 199X and the world teeters on the brink of total destruction. The mystical Jade Katana, stolen! Its power, so lethal! In the wrong hands, humanity will fall! And so the Viper Clan, sworn guardians of the Jade Katana, prepare to embark on their most perilous mission yet: retrieve the sword at all costs! Use katanas, shurikens, bombs, machine guns, shotguns, bazookas and more as you battle your way through a variety of locations to become the ultimate ninja and fulfill the ancient vow of the Viper Clan.

Metal Slug X
Metal Slug X is an action shooting game released by SNK in 1999. It is a rearranged version of Metal Slug 2. Using Metal Slug 2 as a base, a variety of new weapons and enemies have been added. Furthermore, with position changes of bosses and more, the game's difficulty has been completely readjusted.

JYDGE
JYDGE is a lawful but awful roguehate top-down shooter where you get to build your own cybernetic JYDGE and eradicate crime in the never-sleeping megacity of Edenbyrg. Create your own play-style by augmenting your JYDGE, modifying your Gavel rifle, and choosing fearless companions to suit the tasks at hand.

Iron Wings
Iron Wings is primarily an arcade game, a flying shooter, where shooting won't be enough, where each weapon or tool mounted on each of the two planes will have its role on completing each mission, and you'll have to deal with the decision on what to do and how to do it. During flight, you will control both pilots and their plane, switching between them anytime you need, and assigning orders to the other one. Each of the two planes you will pick will carry different extra tools to be used during the mission.

Bulb Boy
Bulb Boy is an intuitive horror adventure about a boy with a glowing head (alright, it's a bulb…) inspired by Machinarium and Gobliiins. Solve puzzles, defeat wicked monsters and reveal bulby's abilities to unfold a twisted tale. Ohhh… And don't forget to save your Grandpa-raffin and Mothdog from the frightening darkness.

Zombie Party
Zombie Party is a retro rampage of fun and over-the-top action, while still giving the players a deep and engaging Action-RPG Rogue-like experience! Go on a time traveling adventure, or delve deep into procedural dungeons full of gold, loot, and secrets! Unforgiving boss fights that challenge the players skills and abilities! Upgrade your guns with loads of gun mods and artifacts, find magic spell runes, potions, items, melee weapons, explore 10+ unique biomes each with its own enemies and bosses, unlock 50 characters to play as, discover 150+ unique guns and weapons, launch teddy bears that explode into fire, blow up your friends with heat-seeking missiles, and get to the final zone and try to kill the Dance King.