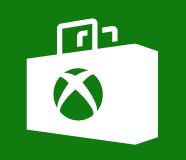 Like this week's PlayStation Store update, most publishers are bypassing the Xbox Games Store this week because of the holiday. But a brand new pair of Xbox One games are now available to download today.
Telltale Games launched the latest chapter of Batman: The Enemy Within, Episode 3: Fractured Mask, and Hamster Corporation brought back yet another NeoGeo game from the 90s, Soccer Brawl.
You can learn more about both games right here… and don't forget about Black Friday 2017 discounts on the Xbox Games Store:
---
Now Available on Xbox Games Store – 11/22/17 [Major Nelson]

Batman: The Enemy Within – Episode 3: Fractured Mask
After an unexpected reunion, Bruce finds his attention and his loyalties stretched in yet another direction. Now, in addition to brokering a power struggle between Commissioner Gordon and Amanda Waller, Bruce must balance romantic entanglements with his mission to infiltrate the Pact. As he plunges deeper into the criminal underworld, the villains' plan starts to come into focus, but will his deceptions take a dire toll?

Soccer Brawl
Soccer Brawl is a soccer game released by SNK in 1992. Sparks fly as teams representing eight different countries battle for the championship. Staged in the near future, teams feature seven robot player instead of the normal 11 players, allowing the defense to also go on the attack and for a variety of arrangements.