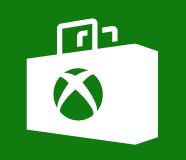 Microsoft is closing the book on another week with today's update to the Xbox Games Store.
Xbox One owners will now be able to download Need For Speed Payback, the latest game in EA's racing franchise; Skyforge, an MMORPG developed by Obsidian Entertainment; Street Hoop, another NeoGeo re-release from Hamster Corporation; and Wuppo, a hand-drawn platformer.
You can learn more about all of today's additions to the Xbox Games Store after the break.
---
Now Available on Xbox Games Store – 11/10/17 [Major Nelson]
Need For Speed Payback
Need For Speed, one of the world's bestselling video game franchises, returns with a vengeance in the new action-driving blockbuster, Need For Speed Payback. Set in the underworld of Fortune Valley, you and your crew were divided by betrayal and reunited by revenge to take down The House, a nefarious cartel that rules the city's casinos, criminals and cops. In this corrupt gambler's paradise, the stakes are high and The House always wins. Play a varied and challenging world of events as Tyler; the Racer, Mac; the Showman and Jess; the Wheelman. Each driver must take on races, missions and challenges to earn the respect of the Valley's underground and compete in the ultimate race to finally take down The House.

Skyforge
Become a Founder and enter the exciting world of Skyforge before anyone else with a Founders Pack! Skyforge is a new Action MMORPG set in the unique sci-fi/fantasy world of Aelion. Your home planet needs a guardian to fight back the invaders that are threatening your world, and you have been chosen. Unlock 14 unlockable classes and swap between them on the go, depending on your mood or the current game situation!

Street Hoop
Street Hoop is a street basketball game released by Data East in 1994. Pick a team from the 10 competing countries and aim to be the world's best. In addition to a variety of techniques, power can be charged and released for flashy super dunk shots, making for exhilarating street basketball.

Wuppo
After losing its home, one lonely Wum must travel the length and width of the world to find a new place to live. From the metropolitan haven Popocity to the cavernous Bliekopolis, our Wum will discover magical places and encounter strange creatures. But this Wum is no traditional hero and only by using wit and charm can it succeed in this massive journey. Wuppo is a two man passion project, with hand-drawn visuals, an extensive soundtrack and a huge world to explore.