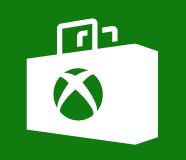 It's Wednesday, and Micorsoft has revved up another update to the Xbox Games Store.
Beginning today, Xbox One owners can now download Sega's speedy platformer, Sonic Forces, as well as Microsoft's throwback platformer, Super Lucky's Tale. Telltale Games also threw their hat into the ring today with new chapters for Guardians of the Galaxy (Episode 5: Don't Stop Believin') and Minecraft: Story Mode Season 2 (Episode 4: Below the Bedrock).
You can learn more about all of today's additions to the Xbox Games Store after the break.
---
Now Available on Xbox Games Store – 11/8/17 [Major Nelson]
Sonic Forces
In Sonic Forces, the evil Dr. Eggman has conquered much of the world with help from a powerful and mysterious new villain named Infinite. Now, you must assist Sonic and build an army to reclaim the world as they fight against chaos and destruction.

Super Lucky's Tale
Super Lucky's Tale is a delightful, playground platformer for all ages that follows Lucky, the ever-optimistic, energetic, and lovable hero, on his quest to find his inner strength and help his sister rescue the Book of Ages from Jinx. Jinx is the scheming and mysterious villain trying to reshape the world, but for what reason? Test your skills with carnival attractions mini-games and nerve-wracking obstacle courses. Explore hidden secrets of new worlds with Lucky's signature burrow move. Dive into unpredictable foxholes, or try devilish side scrolling challenge levels to unlock additional rewards. (Xbox Play Anywhere)

Guardians of the Galaxy – Episode 5: Don't Stop Believin'
In the aftermath of an unbearable sacrifice, the Guardians finally fracture. With her opposition in shambles, Hala renews her campaign of death and devastation, carving a path of indiscriminate destruction en route to Knowhere. If he hopes to avoid catastrophe (and save his own skin), Star-Lord must search his feelings, reunite his team, and mount one final mission to save the galaxy…again. Episode five of a five part episodic game series.

Minecraft: Story Mode Season 2 – Episode 4: Below the Bedrock
After narrowly escaping from the Admin's twisted prison, Jesse and the remaining fugitives discover not just a forgotten city but an entire hidden world buried beneath the bedrock. Though largely in ruin, the gang quickly learns it's not entirely abandoned, leaving them to win over wary inhabitants, face unexpected challenges, and pursue the real truth about the Admin's origins… Episode four of a five part episodic game series.

Jeopardy!
America's favorite quiz show, Jeopardy!, makes its long-awaited return to home consoles in full HD. Master your lightning-quick reflexes with new streamlined controls to solve over 2,000 clues, constantly putting your smarts to the test. Compete with friends, family, or players online to see if you have what it takes to make it all the way to Final Jeopardy!

Wheel of Fortune
Spin the wheel with America's Game, Wheel of Fortune, the most-watched program on television, for the first time in full HD. Solve up to 4,000 unique puzzles as you compete against friends, family, and online players around the world to climb the global leaderboard. Top players can also win incredible prizes, including exotic vacations around the world. This game offers a fast-paced experience that you and your friends and family will love, online or offline.

Assault Android Cactus
Assault Android Cactus is an arcade style twin stick shooter set in a vivid sci fi universe. Junior Constable Cactus is outside her pay grade when she responds to a distress call and ends up stranded on a crippled space freighter under attack by its own robot workers. Utilizing a draining battery mechanic in place of lives, Assault Android Cactus challenges you to think fast and keep the bullets flying, blending the gameplay of western styled arena shooters with aspects of Japanese style bullet hell as you charge head first through transforming stages, massive boss battles and an eclectic cast of characters on the way to saving the day.

911 Operator
In 911 Operator, you take on the role of an emergency dispatcher, who has to rapidly deal with the incoming reports. Your task is not just to pick up the calls, but also to react appropriately to the situation – sometimes giving first aid instructions is enough, at other times a police, fire department or paramedics' intervention is a necessity. Keep in mind, that the person on the other side of the line might turn out to be a dying daughter's father, an unpredictable terrorist, or just a prankster. Can you handle all of this?

Recotech Bundle
Now, for the first time, we offer three games at the same time. In this bundle you can find Kyurinaga's Revenge, Yasai Ninja and Toro.