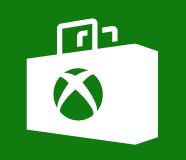 It's Friday… so it's time once again for an Xbox Games Store update.
Electronic Arts has a two-fer for Xbox One owners today, launching both Star Wars: Battlefront II and The Sims 4. Also available to download today is Karnov's Revenge, a fighting game that was originally released during the NeoGeo era by Data East.
You can learn more about the rest of today's additions to the Xbox Games Store after the break.
---
Now Available on Xbox Games Store – 11/17/17 [Major Nelson]

Star Wars: Battlefront II
Become the hero and play as a fearless trooper, pilot a legendary starfighter, fight as your favorite iconic Star Wars character, or forge a new path as an elite special forces soldier through an emotionally gripping new Star Wars story. You can become the master of your own Star Wars hero's journey.

The Sims 4
Enjoy the power to create and control people in a virtual world where there are no rules. Express your creativity as you customize your Sims' distinct appearances and unique personalities. Choose their fashions, select their hairstyles, and give them life aspirations. Effortlessly build your Sims the perfect homes with the all-new room-based Build Mode, choosing your favorite designs and décor. Develop your Sims' relationships, pursue new careers, and shape the rich and entertaining moments of their lives. Explore beautiful worlds with unique environments and travel to neighborhoods where you can visit venues and meet other interesting Sims.

Karnov's Revenge
Karnov's Revenge is a fighting game released by Data East in 1994. Thirteen combatants have once again gathered to compete in the Great Grapple. The Weak Point system allows for enjoyable and deep combat.

Your Toy
Your Toy is a 3D first person escape game that incorporates elements of horror. Do you remember your childhood toys? Where are they now? They were your friends once, but has it ever occurred to you that they could become the stuff of nightmares? You wake up to darkness and find yourself trapped in a place that's supposed to have long vanished. Messages, one after another, lure you into an abyss of intrigues unknown. What's that thing watching you from the other side of non-existent reality? Caught in between dreamscape and memory, the forgotten victim returns—this time around, who is the toy? An outstanding escape game! Your Toy features an advanced no-repeat puzzle system, challenging puzzle content, as well as a well-designed backstory.

Ashes Cricket
Ashes Cricket is the officially licensed video game of cricket's greatest rivalry. Bringing all the fast paced action, big hits and skill that you see in the greatest cricket competition on earth, in both a more realistic and authentic way than ever before, you'll be able to bathe your team in glory in the men's and women's 2017/2018 Ashes tours. Courtesy of Big Ant's unique photogrammetry technology, Ashes Cricket presents official photorealistic likenesses for all of the Australian and English men's and women's teams – it will make you feel like you're right there at the live game.

Akuatica: Turtle Racing
Exploring the meticulously crafted world in single player story mode, or multiplayer turtle racing your friends. It's an action adventure game. Features multiple environments. From shallow river, coral reefs, open sea to the abyssal depth. Epic bosses and challenging levels. There are multiple ways to unlock all stages, for easy access directly from the menu.