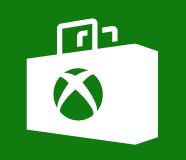 It's Wednesday, and a brand new Xbox Games Store update is now available for your perusal.
Humble Bundle published their first game on the Xbox One this week, the "cute-as-heck 3D platformer" A Hat In Time. Square Enix also released one of their indie efforts, Oh My Godheads, on the platform as well. Finally, the Deponia series continues on the Xbox One with the launch of Chaos on Deponia.
You can learn more about all of today's additions to the Xbox Games Store after the break.
---
Now Available on Xbox Games Store – 12/6/17 [Major Nelson]

A Hat In Time
A Hat In Time is a cute-as-heck 3D platformer featuring a little girl who stitches hats for wicked powers! Freely explore giant worlds and recover Time Pieces to travel to new heights!

Oh My Godheads
A frenetic multiplayer fracas in which four players swing pointy swords, sling explosive pies, and celebrate victory with exuberant aplomb. Choose from a wide variety of characters and bring the Godhead back to your base – before it unleashes its wrath upon you. Features ten Godheads, each with its own game-changing ability to end its bearer's life – including explosions, mind control, and the ability to freeze foes.

Chaos On Deponia
The second adventure on Deponia tells a unique story playable without further knowledge of the first installment. Rufus is back! He strives to leave the junk planet Deponia and reach the legendary floating city of Elysium. However, a flaming saw blade grounds Goal and Rufus on Deponia again. By accident, her consciousness gets split into three parts and stored to three different discs. Now it's on Rufus to convince all three parts of Goal to become one again, venture to Elysium with her and save Deponia from certain doom.

Rememoried
Rememoried is an independent video game, a virtual place where memories change to dreams and the only possible way is forgetting, which becomes a mechanism for proceeding to the next layer of dreams. The Surrealist explorative first-person adventure game. The basic element of gameplay is the ability to forget. Some elements in the surroundings change when the player turns away or leaves, and become more than just a direction sign: they become the way along which the player walks, flies and falls. Finding such a way to the higher levels is a matter of his aptness and intuition, rewarded by advancing higher.

Boiling Bolt
Use your powers and find your playstyle to survive in Boiling Bolt, an immersive and explosive shoot-em-up! Slow down the time to make combos and enjoy the stunning 3D graphics. Help June to save the world alone or with a friend. A long time ago, a war wrecked the world, leaving only flying islands from the Earth thanks to the strength of their crystals. Life went back to its course, forgetting that bitter past. A millennium later, the strange woman attacked Scire putting an end to this fragile balance.