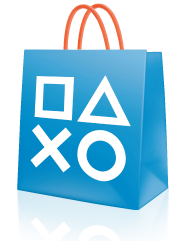 In this week's PlayStation Store update, Sony continues to ramp up their mission to bring some of the classics from the PlayStation platforms to the PS4.
Jak and Daxter: The Precursor Legacy made its PS4 debut this Summer, and now it's got some company. Sony added the rest of the franchise's Naughty Dog-developed games to the PlayStation Store yesterday including Jak II, Jak 3, and Jak X: Combat Racing.
LocoRoco 2 Remastered, which was originally released for the PSP in 2008, will also be available to download this week for the PS4.
Finally, Capcom will bring Dead Rising 4: Frank's Big Package to the PS4 this week… a year after its Xbox One/PC launch.
You can learn more about all of this week's additions to the PlayStation Store after the break.
---
The Drop: New PlayStation Games for 12/5/2017 [PlayStation Blog]

PS4 — Digital
A Hat in Time
A Hat in Time is a cute-as-heck 3D platformer featuring a little girl who stitches hats for wicked powers! Freely explore giant worlds and recover Time Pieces to travel to new heights!

Battlestar Galactica Deadlock
PS4 — Digital (Out 12/8)
Travel to the heart of the First Cylon War to fight epic 3D battles that will test your tactical prowess. Take control of the Colonial Fleet from the bridge of the mobile shipyard, Daidalos, and free the Twelve Colonies from the Cylon threat.

Boiling Bolt
PS4 — Digital
Play as June, a soldier struggling to defend her island against an organization wanting to drain its energy. Her decisions will prove crucial for the outcome of this world in ruins.

Chaos on Deponia
PS4 — Digital (Out 12/6)
Rufus is back! He strives to leave Deponia and reach the legendary floating city of Elysium.

Dead Rising 4: Frank's Big Package
PS4 — Digital, Retail
Dead Rising 4: Frank's Big Package provides all previously released game content in one package. Additionally, it features an all-new game mode called Capcom Heroes, a new way to experience the Dead Rising 4 story that lets Frank West wear outfits inspired by classic Capcom characters.

Invector
PS4 — Digital (Out 12/7)
Turn up the volume and take rhythm gaming to new heights, all the way into space.

PS2-On-PS4… Jak II
PS4 — Digital (Out 12/6)
Jak is back in another action-packed adventure, but he's not the same. Experiments with Dark Eco have gone wrong, leaving Jak with an uncontrollable dark side. Accompanied by your trusty friend Daxter, unleash the dark powers on multiple enemies and witness amazing transformations.

PS2-On-PS4…Jak 3
PS4 — Digital (Out 12/6)
Jak and his faithful companion Daxter are thrust in the middle of an unforgiving Wasteland where survival of the fittest takes on new meaning. With potent weapons, armor, and vehicles, Jak also discovers that there is an emerging power inside him — the ability to balance Dark Jak and Light Jak.

PS2-On-PS4… Jak X: Combat Racing
PS4 — Digital (Out 12/6)
After a mysterious invite brings Jak and Daxter to Kras City, they discover that they have been poisoned by the sinister Krew. Krew proceeds to give the duo an ultimatum — race for him in the next Kras City Grand Championship and receive the antidote.

Justice League VR: The Complete Experience
PS VR — Digital
Warner Bros. invites you to join the Justice League in a thrilling cinematic virtual reality experience that allows you to step into the shoes and master the powers of the iconic DC Super Heroes: Batman, Wonder Woman, Superman, The Flash, Aquaman, and Cyborg.

Let Them Come
PS4 — Digital
You are Rock Gunar, mercenary gun for hire with alien blood on his hands. Twitchy trigger fingers and focused battle tactics are the order of the day as you take on this ultimate survival mode challenge to wipe out every Alien on this ship!

LocoRoco 2 Remastered
PS4 — Digital (Out 12/9)
The Moja Boss is not willing to accept defeat. Armed with a deadly song that sucks the life out of all living things, the evil Moja army have returned to enslave the LocoRoco! Help the LocoRoco bring life and music back to the planet in this exciting sequel.

Mitch: Berry Challenge
PS4 — Digital
Mitch: Berry Challenge is a lighthearted, retro-inspired 2D platformer with simple controls, challenging levels, hand drawn animations, and a full soundtrack.

NeverEnd
PS4 — Digital (Out 12/6)
NeverEnd is a roguelike dungeon crawler where you, a simple adventurer, suddenly wakes up in another dimension. Inside of this dimension there is no sun and the whole world is caved in. Enemies swarm you from left and right and you need to learn how to defend yourself.

Oh My Godheads
PS4 — Digital
A frenetic multiplayer fracas in which four players swing pointy swords, sling explosive pies, and celebrate victory with exuberant aplomb.

Snow Fortress
PS4 — Digital
Snow Fortress is a VR snow fort building and battle game. Relive your childhood by building snow forts as you prepare for epic snowball fights!

Squareboy Vs Bullies: Arena Edition
PS4 — Digital (Out 12/6)
Someone needs to teach those bullies a lesson in pain, so why not let it be you?

Tokyo Xanadu EX+
PS4 — Digital (Out 12/8)
Tokyo Xanadu EX+ a massive action RPG! When high school student Kou Tokisaka encounters the nightmare realm known as the Eclipse, his world is forever changed.