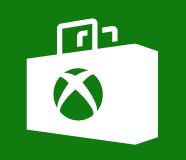 One of 2017's biggest games, PlayerUnknown's Battlegrounds, has made its way to the Xbox One this week, and it's now available to download through the Xbox Games Store. Capcom's Okami HD joins the 100-player battle royale on the Xbox One this week, and a new generation of players will be able to experience the action-adventure in an (optional) widescreen format with enhanced visuals (including 1080p and 4K resolutions).
Finally today, Infinite Fall's young adult adventure game, Night in the Woods, will make its way to the Xbox One.
You can learn more about all of today's additions to the Xbox Games Store after the break.
---
Now Available on Xbox Games Store – 12/13/17 [Major Nelson]

PlayerUnknown's Battlegrounds (Xbox Game Preview)
From the makers of the best-selling PC phenomenon, PlayerUnknown's Battlegrounds drops players into a competitive survival battle where you'll engage in a heart-racing fight to be the last player left alive. Loot supplies, find weapons and gear-up to take on the competition in a solo or team squad match. Emerge the lone survivor in a thrilling game experience full of unexpected, adrenaline-pumping moments.

Okami HD
Experience the critically acclaimed masterpiece with its renowned sumi-e ink art style in breathtaking high resolution. Take on the role of Amaterasu, the Japanese sun goddess who inhabits the form of a legendary white wolf, on a quest to defeat Orochi, an eight-headed demon and tyrannical monster responsible for turning the world of Nippon into a ruined wasteland. Players will be able to choose between modern widescreen format or the original release's 4:3 ratio. Interactive loading game screens from the original game are also included.

Night in the Woods
Night in the Woods is an adventure game focused on exploration, story, and character, featuring dozens of characters to meet and lots to do across a lush, vibrant world. Break stuff, play bass, hang out, walk on powerlines, jump between roofs, and discover strange and amazing and terrible things you never asked for. Come home and waste your life away in Possum Springs.

Fearful Symmetry & the Cursed Prince (Xbox Play Anywhere)
Fearful Symmetry is a fun puzzle game with a unique brain-teasing twist. Control multiple characters at the same time; both in different dimensions. It is up to you to move the characters simultaneously in opposite directions to guide them through treacherous puzzles filled with traps. Every character offers ways to overcome puzzles in the game, which makes every level different depending on your choice of character!