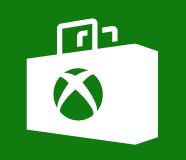 It's time to head into the weekend with another Xbox Games Store update.
Today, Square Enix has added a newly updated and enhanced version of Romancing SaGa 2 to the digital storefront. Originally released in 1993, the Xbox One edition of the turn-based RPG adds a new dungeon, two new character classes, a new "Avalonian Gardens" game system, an additional scenario, and a New Game Plus mode to the game.
Also available to download today are Real Bout: Fatal Fury Special, a classic fighter from SNK's stable of NeoGeo titles, and It's Quiz Time, a trivia contest that might just be "the largest quiz game ever on console."
You can learn more about all of today's additions to the Xbox Games Store after the break.
---
Now Available on Xbox Games Store – 12/15/17 [Major Nelson]

Romancing SaGa 2 (Xbox Play Anywhere)
Romancing SaGa 2 is one of the many titles in the lauded SaGa roleplaying game series. In this popular entry, released in Japanese only in 1993 and boasting sales in excess of one million copies, the player's struggle spans multiple generations as he assumes the role of a series of rulers of the Varennes Empire in a valiant struggle against the Seven Heroes. A free scenario system—a hallmark of the SaGa series—enables the player to take command of a variety of protagonists along the line of imperial succession and experience the history of a nation as it grows and changes. This freedom of choice provides a compelling narrative that served as the cornerstone of the title's success on its initial release.

Real Bout Fatal Fury Special
Real Bout Fatal Fury Special is a fighting game released by SNK in 1997. Introducing a brand-new two-line battle system, a refinement of the Power Gauge system, and the abolishment of the ring-out system, the battle tactics of this system have been further improved. Along with Wolfgang Krauser, a total of 19 combatants appear.

It's Quiz Time
Go head to head with a brand new massive quiz game on console! From a team of former Buzz! developers, you've never played anything like It's Quiz Time before. Over 25,000 questions make this the largest quiz game ever on console. With thousands of categories to choose from, it's perfect for all ages! From cartoons to video games, sports and history: we've got you covered. Up to 8 players can simultaneously play together using their smartphones! Take selfies, hide your answers, and share with your friends – It's Quiz Time gives you a whole new way to play.

Ultimate Chicken Horse
Ultimate Chicken Horse is a party platformer where you and your friends build the level as you play, placing deadly traps before trying to reach the end of the level. If you can make it but your friends can't, you score points! Play online or locally with your animal buddies and experiment with a wide variety of platforms to find new ways to mess with your friends.

Hammerwatch
Kill hordes of enemies with varied looks and features through unique environments with traps, hidden secrets and puzzles. Master seven different classes, including The Sorcerer, a new class coming first to consoles; and unlock and upgrade their unique abilities. Play solo or co-op from bottom to top of Castle Hammerwatch in the fantasy pixel art environment. Then crawl around the desert in the Temple of the Sun Expansion and try to survive in the two extra modes. Gather your friends and unleash your powers in a memorable couch-play session!

Lost Grimoires 2: Shard of Mystery
Shortly before his coronation, the young prince Fern disappears with a mysterious girl. The royal protectress and teacher is tasked to track him down and bring home. Using the knowledge of alchemical arcana, the protectress will do everything in her power to save prince Fern from the looming mortal threat. Will she succeed? The future of the kingdom is in your hands!

Circuits
Simple in concept, but very challenging and rewarding, Circuits is a musical puzzle game that requires careful listening to complete each level. The goal of Circuits: to piece together the different parts of a song. Sounds easy, but maybe it's not… As we love music, we wanted to make a game that gives the player an insight into how music is created and makes listening the core part of the experience. Packed with beautifully designed minimal graphics, to not disturb the focus of the game, and 25 different songs for the player to reconstruct.