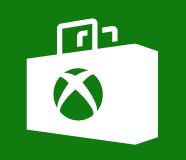 It's Friday, so it's time for another update to the Xbox Games Store…
Today, Microsoft added a pair of Xbox One games to the digital storefront including a flight combat simulation from developer Ace Maddox (Flying Tigers: Shadows Over China) and another NeoGeo re-release from Hamster Corporation (The King of Fighters '98).
You can learn more about both games right here:
---
Now Available on Xbox Games Store – 1/12/18 [Major Nelson]

Flying Tigers: Shadows Over China
Flying Tigers: Shadows Over China is an air-combat action game based on the true events of America's secret volunteer squadrons that defended China against Japan in the China-Burma-India theatre of World War II. Experience rarely depicted air-battles as you take on the role of headstrong fighter pilots, self-sacrificing transport navigators, and daring bomber crews and gunners of the AVG, the RAF, and the USAAF to repel the onslaught of the Japanese war machine. Dogfight skilled enemy aces using "hit and run" tactics, carry out breakaway air-strikes behind enemy lines, and take part in the defense of China's critical supply-routes, from Rangoon up the Burma road, and across the deadly Himalayan "Hump."

The King of Fighters '98
The King of Fighters '98 is a fighting game released by SNK in 1998. In the previous installment KOF' 97, the story of the "Orochi Saga" reached its exciting conclusion. As a result, the next entry in the series The King of Fighters '98 was released as a dream match version of The King of Fighters series. It is one of the most popular and well known versions of the game, partially thanks to the many balance changes that received high praise from fans around the world.