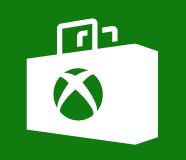 It's Wednesday, so it's time to look into the midweek additions to the Xbox Games Store.
First up is Cellar Door's Full Metal Furies, a beat 'em up that doubles as an action RPG that's now available to download for the Xbox One and PC as part of the Xbox Play Anywhere program. Promising to redefine the beat 'em up, Full Metal Furies includes a "unique combat system" and simultaneous co-op for up to four players. But even if you're going it alone, the "Pick 2" system lets players take two different characters into battle.
Also available to download today is Kerbal Space Program: Enhanced Edition, an updated version of Squad's space simulation. The Enhanced Edition includes three new control schemes, an updated user interface, and a number of other updates and enhancements. Current owners of Kerbal Space Program will be able to download the Enhanced Edition as a free update.
You can learn more about all of today's additions to the Xbox Games Store after the break.
---
Now Available on Xbox Games Store – 1/17/18 [Major Nelson]

Full Metal Furies (Xbox Play Anywhere)
From the creators of Rogue Legacy comes a "true-cooperative" action RPG. Full Metal Furies puts an emphasis on team play with a unique combat system where everyone is important. Work together to defeat special enemies, string organics combos to deal massive damage, and save a war-torn world that is battling itself to extinction. Play on the couch or online with friends, and make it a party for up to four players! Or go solo in single-player, and show off your skills through a Pick 2 quick-switch system that retains all the nuances of multi-play.

Kerbal Space Program: Enhanced Edition
In Kerbal Space Program, take charge of the space program for the alien race known as the Kerbals. You have access to an array of parts to assemble fully-functional spacecraft that flies (or doesn't) based on realistic aerodynamic and orbital physics. Launch your Kerbal crew into orbit and beyond (while keeping them alive) to explore moons and planets in the Kerbol solar system, constructing bases and space stations to expand the reach of your expedition.

2064: Read Only Memories
Neo-San Francisco, 2064 AD. Your life as a struggling journalist is interrupted by the world's first sapient machine, a ROM (Relationship and Organizational Manager) named Turing. Together, you and the quirky robot will encounter a colorful cast of locals and overcome challenges as you uncover the city's secrets behind the overlapping futures of technology and humanity.

InnerSpace
InnerSpace is an exploration flying game set in the Inverse, a world of inside-out planets where gravity pulls outward instead of in. InnerSpace began as a project among college friends and evolved into a successful Kickstarter campaign in 2014. After years of development, PolyKnight is proud to welcome you to the Inverse. Your greatest journey is within.