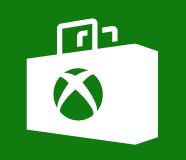 The Xbox Games Store is closing out the week with another selection of new games. And here's what Xbox One owners will get to choose from today…
Bleed 2 is a side-scrolling shooter sequel from Boot Disk Revolution that once again stars pink-haired heroine Wryn. Starpoint Gemini: Warlords is the latest game in the 4X strategy series from Little Green Men Games. And Blazing Star is a vertically-scrolling shooter that was originally released for the NeoGeo in 1998.
You can learn more about the rest of today's additions to the Xbox Games Store after the break.
---
Now Available on Xbox Games Store – 2/9/18 [Major Nelson]

Bleed 2
A furiously fun and fast-paced arcade action game, Bleed 2 welcomes back pink-haired heroine Wryn, the world's greatest – and only remaining – hero, as she fights to defend the globe from an invading force of villains. Master the art of air-dodging and bullet-reflecting to stylishly take down a relentless barrage of bad guys and bosses (and naughty kittys).

Starpoint Gemini: Warlords
Strategy from the front lines! Starpoint Gemini: Warlords combines 3rd person capital spaceship combat with 4X strategy and RPG gameplay elements. Build mighty war fleets and send them into battle or lead them into combat yourself. Become the Warlord and conquer the Gemini system!

Blazing Star
Blazing Star is a shooting game released by SNK in 1998. Your mission is to take on the sinister AI "Brawshella" that is the main culprit behind an army of deadly biological weapons. You have six different ships at your disposal for this task. The game features classic high score gameplay with higher points awarded when players land successful charge shots to chain multiple enemies.

Overdriven Reloaded: Special Edition (Xbox Play Anywhere)
Overdriven Reloaded: Special Edition The HD shoot' em up: vertical, fast & fun! Relive the pleasures of arcade shoot'em ups in plenty of Game-Modes, from one to four Players in Local Co-op. Destroy Huge Bosses and dodge thousand of bullets…It's time to save the universe one more time!

Quantic Pinball
Quantic Pinball – One of the most addictive pinball game ever seen with non-stop arcade action, incredibly realistic physics, eight different table game mini-modes, six original tables and a special one for retro-arcade addicts! Each table game mini-mode features a special gameplay. Quantic Pinball is the perfect fusion between a pinball game and arcade classic gameplays… Complete all the tables and test your skill with the Special table and its invaders' infinite waves!