Most Recent:
Gaming Etc.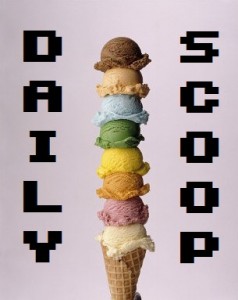 So, it's Cyber Monday, and I seriously feel more inundated with sales today than I did on Black Friday. I mean really – it's been obscene. I've gotten emails from just about every single place I've ordered anything from, ever, with the exception of maybe Kickstarter. So if you haven't spent enough money yet in the last few days, get ready for some serious deals.
As can be expected, there are tons of crazy Lightning Deals happening at Amazon – just filter those bad boys by "Video Games" and you can see the madness, including the Gran Turismo 5 XL Edition for $7.99. Yowza! There's a sale over at Steam, of course, and my recommendation is that you pick up Beatbuddy right now for $3.74.
Penny Arcade is having a big sale today on their First Party Collection, which is typically pretty expensive but is now just slightly less expensive. The Gearbox Store is offering $10 off hoodies and $5 off t-shirts, meaning that zer0 hoody I want is now cheaper, woo! And ThinkGeek's absurd sale will probably blow your mind. It even includes free shipping!
If you're looking for something a little off the radar, you should check out the Game Music Festival bundles, which are great deals on amazing video game music. You could also grab some last-minute t-shirts with Tee Fury and The Yetee's Cyber Monday grab bags! Oh, and also, this isn't a deal, but my friend Shawn Pierre just launched the Kickstarter for his amazing card game, These French Fries Are Terrible Hot Dogs. It's a game of lying, love, and just a little bit of mustard. You want it – trust me.
And if that's not enough, well, I've still got some t-shirts for you! (more…)