Search Results for:
weekly warp-up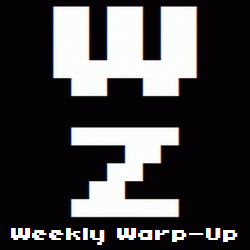 No, that's not a typo. Welcome to the Weekly Warp-Up, your weekly wrap-up of the biggest and the best articles posted at Warp Zoned this week…
This was a bad week for video game fans everywhere as Nintendo announced they're discontinuing the NES Classic Edition. The microconsole was originally released in November, and its been hard to find ever since, so this is a particularly big blow to retro gaming fans. Hopefully, the upcoming launch of the Virtual Console on Nintendo's Switch will help us forget this strange decision.
But there was also good news this week as EA unveiled the first trailer for Star Wars: Battlefront II, which showcased the game's single-player campaign and confirmed a November 17 release date.
Elsewhere on Warp Zoned this week, the latest edition of Kickstart This! focuses on the retro-styled Cowgirls Vs Cthonimon, and the newest Scientifically Proven Best Video Games of All Time essay delves into the weird world of the ridiculously popular The Sims.
More news from the week that was can be found after the break. (more…)