Search Results for:
weekly warp-up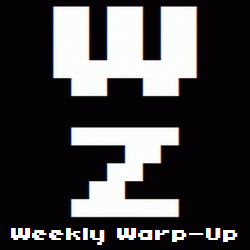 No, that's not a typo. Welcome to the Weekly Warp-Up, your weekly wrap-up of the biggest and the best articles posted at Warp Zoned this week…
Every January, baseball fans slap their foreheads in amazement at the absolutely terrible job that the Baseball Writers Association of America does in selecting the annual crop of Hall of Fame inductees. This June, video game fans will get to experience this same frustration firsthand when the first inductees to the World Video Game Hall of Fame are announced.
But June is a long time away, instead we should sit back and read Nicole Kline's account of her IndieCade East 2015 trip in Nicole's IndieCade East 2015 Diary. And if you're a fan of indie games, Andrew Rainnie has published his Kickstart This! column.
You can find more news from this week after the break. (more…)