Search Results for:
weekly warp-up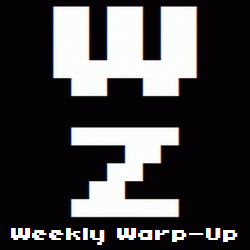 No, that's not a typo. Welcome to the Weekly Warp-Up, your weekly wrap-up of the biggest and the best articles posted at Warp Zoned this week…
We're just a few days from the kickoff of PAX Prime 2014. The final big gaming convention of the Summer will be held from August 29 through September 1 in Seattle and it promises plenty of surprises and lots of great games to play. And if you're heading to PAX Prime, be sure to hit up the Indie Megabooth installation and say hi to Warp Zoned's Nicole Kline and Anthony Amato. They'll be there to demo Resistor, their awesome card game (I'm probably biased).
Elsewhere on the show floor, you'll be able to play games from Atari, Nintendo, Ubisoft, Square Enix, and The Behemoth's Game 4.
What else happened this week besides PAX Prime preparation? Hit the jump to find out. (more…)