Search Results for:
weekly warp-up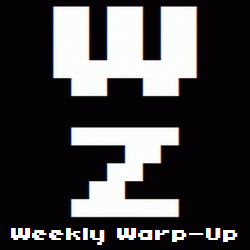 No, that's not a typo. Welcome to the Weekly Warp-Up, your weekly wrap-up of the biggest and the best articles posted at Warp Zoned this week…
The 2014 edition of the Game Developers Conference took place this week and, as always, it held a few nifty surprises:
But don't worry, even with all this GDC news, the Warp Zoned staff kept plenty busy. To celebrate this week's release of InFamous: Second Son, Andrew Rainnie explored the franchise's beginning in It Came From 200X! The InFamous Series. We've also got reviews of two of this month's other big games, Yoshi's New Island and South Park: The Stick of Truth. Finally this week, I'd like to introduce you to Continue Countdown, our brand new discussion roundtable show. In the premiere episode, the Warp Zoned staff got together to talk about Project Morpheus, a Last of Us movie, The Stick of Truth, and much more. Check it out!
All of this week's non-GDC news can be found after the break. (more…)