Search Results for:
weekly warp-up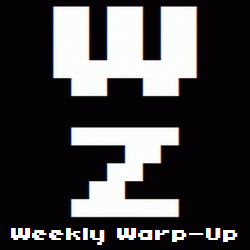 No, that's not a typo. Welcome to the Weekly Warp-Up, your weekly wrap-up of the biggest and the best articles posted at Warp Zoned this week…
Before I begin this edition of the Weekly Warp-Up, I'd like to once again mention the passing of video game pioneer Ralph Baer at the age of 92. The world will miss you.
Now then, Sony's PlayStation Experience sure had a lot of announcements, didn't it? We were still working our way through all of them earlier this week, and even with seven extra days, I'm pretty sure I still missed a few. But I definitely did not miss out on the news that Final Fantasty VII is finally coming to the PS4 (albeit, not as an HD remaster). And then there's the first Street Fighter V gameplay trailer, the announcement of MLB 15: The Show, Geometry Wars 3: Dimensions shooting up the Vita soon, and the fact that Mortal Kombat X won't have any platform-specific characters. But it'll probably be a "year or two" before we hear more about God of War 4.
Elsewhere on Warp Zoned, Vault Hunter extraordinaire Nicole Kline filed her Borderlands: The Pre-Sequel review. As you might have guessed from the title, it's not quite what fans were expecting from a third Borderlands game.
If you need more game news from the previous seven days, you'll find it after the break. (more…)