Search Results for:
weekly warp-up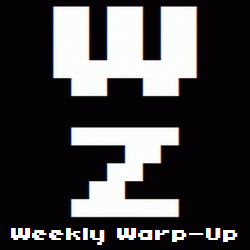 No, that's not a typo. Welcome to the Weekly Warp-Up, your weekly wrap-up of the biggest and the best articles posted at Warp Zoned this week…
The eyes of the gaming world were pointed at Boston last weekend for the annual PAX East convention. And with another knockout show, publisher and developers did not disappoint. Over the weekend, we saw Mira take a bite out of Killer Instinct Season 3, Jason deliver the coup de grace in Friday the 13th: The Game, and Deathstate begin its journey towards a PS4 and Xbox One launch.
Our PAX East 2016 coverage also included a Hands-On Preview of the bouncy Cuphead and a rundown of our favorite games from the show floor with The PAXpocalypse List.
But the biggest news from the week may be that Nintendo will launch their mysterious NX console in March 2017. Not only that, but The Legend of Zelda Wii U will also receive a simultaneous release on the new console.
PAX East is always a good time, but you can find more news from the rest of the week after the break. (more…)