Search Results for:
weekly warp-up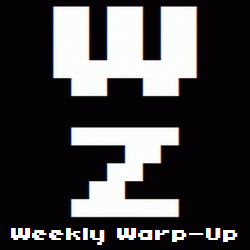 No, that's not a typo. Welcome to the Weekly Warp-Up, your weekly wrap-up of the biggest and the best articles posted at Warp Zoned this week…
There's still one more week left in Heart Machine's pre-release beta for Hyper Light Drifter. The overhead action-adventure game will be released in early 2015, but the beta is available now to all who pre-order it and our Nicole Kline is enjoying it quite a bit. This year has been a bit lacking when it comes to groundbreaking new releases, but if Hyper Light Drifter is any indication, 2015 will more than make up for it.
In other unreleased games news, Andrew Rainnie has filed the latest entry in his Kickstart This! column examining some of the best Kickstarter campaigns to launch in the last few weeks. If you've got some extra coin and are looking to support an independent developer or two, do check them out.
Finally this week, Nintendo continued to prime the gaming populace for the November 21 launch of Super Smash Bros. For Wii U. In a brand new "50-Fact Extravaganza" video, the publisher has revealed that the multiplayer fighter will support 8-player brawls and confirmed that downloadable characters will be available beginning next year. And just think, there are 48 more facts where those came from!
Looking for more news? Then I suggest you look for it after the break.