Search Results for:
weekly warp-up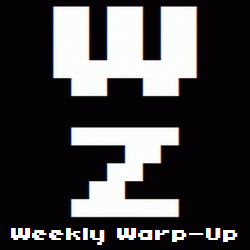 No, that's not a typo. Welcome to the Weekly Warp-Up, your weekly wrap-up of the biggest and the best articles posted at Warp Zoned this week…
Ding dong! The witch is dead! Which old witch? The Bubble Witch! Look at that, it even scans correctly! King, the developer behind Candy Crush Saga has given up their crusade to trademark the word "Candy." While I'd love to celebrate, the mobile game behemoth is still attempting to put a stranglehold on the word "Saga" (which is used in all of their other games such as Bubble Witch Saga and Pet Rescue Saga). Playing Tetris until you see the shapes in your dreams is worthy of the word "Saga," matching three peppermints is not.
Also this week, UK Correspondent Andrew Rainnie has rooted out another group of crowdfunding projects that show some promise in the latest edition of Kickstart This! And Nicole Kline has reviewed the latest Borderlands tie-in novel, Borderlands: Gunsight. Spoiler alert, it stinks!
We've got more news from the week that was after the break. (more…)