Search Results for:
weekly warp-up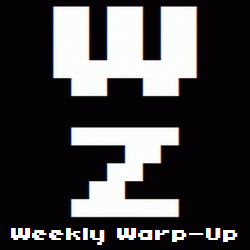 No, that's not a typo. Welcome to the Weekly Warp-Up, your weekly wrap-up of the biggest and the best articles posted at Warp Zoned this week…
The 2014 edition of PAX East is in the books and while the show was smaller this year, there was still plenty of announcements and surprises that emerged from the show floor.
For example, did you know that "Expedition" will be the first expansion to TitanFall? Or that Firaxis is hard at work on a spiritual successor to Alpha Centauri known as Civilization: Beyond Earth? Or how about whatever is going on in this first piece of concept art from The Behemoth's Game 4? If you knew all that, you might also like to know that Super Time Force is just a few weeks away from release and that Soda Drinker Pro (with full Kinect support) will soon be available for the Xbox One.
Our PAX East coverage wouldn't be complete without our annual PAXpocalypse List honoring "The Best of PAX East 2014." The Warp Zoned staff picked 11 great games including two we recently previewed: Evolve and Hyper Liht Drifter.
The rest of the Weekly Warp-Up can be found after the break. (more…)