Search Results for:
weekly warp-up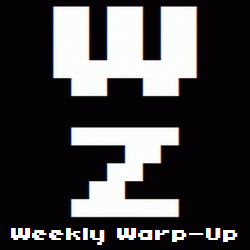 No, that's not a typo. Welcome to the Weekly Warp-Up, your weekly wrap-up of the biggest and the best articles posted at Warp Zoned this week…
It's Comic-Con time and game publishers took in the sights of San Diego and made a few big announcements this week including the news that Uncharted movie will open on June 10, 2016. That's prime blockbuster territory and actually takes the place of The Amazing Spider-Man 3, which has been delayed until 2018. In other big Comic-Con news, the Firefly crew is getting back together to lend their voices to Firefly Online, which will be released next year. Shiny!
And looking back at a different convention, id Software gave fans their first look at Doom 4 during last weekend's QuakeCon. After some careful consideration, I have decided that hiding this gameplay video from the public is a "Stroke of Genius."
Finally this week, the Warp Zoned staff gathered around a microphone to debate Our Favorite Games From the PS3/Xbox 360/Wii Era on the latest episode of "Continue Countdown." Did your favorite make the cut?
More news from the previous week can be found after the break. (more…)