Search Results for:
weekly warp-up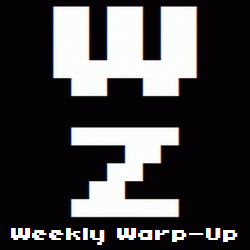 No, that's not a typo. Welcome to the Weekly Warp-Up, your weekly wrap-up of the biggest and the best articles posted at Warp Zoned this week…
It has begun! Appropriating one movie quote, I'm able to express my excitement over the fact that NetherRealm Studios has announced Mortal Kombat X and that the 2014 E3 Expo begins in less than 24 hours. All together now… Flawless Victory!
NetherRealm wasn't the only developer to announce their next big game ahead of the E3 Expo. Just on Monday, Microsoft revealed Forza Horizon 2 and Crytek re-announced Homefront: The Revolution. But the good is often followed by the bad, as WB Games also used this pre-E3 period to confirm that the release of Batman: Arkham Knight has been pushed back to 2015. I hope a some publishers saved at least a few reveals for the Expo itself.
The Warp Zoned staff discussed all of these pre-E3 announcements, and plenty more, in the latest episode of "Continue Countdown." we also all got together to examine The Games of June 2014 and recount What We Played in May 2014. Finally, Dan Hobbs turned in a review of Killzone: Shadow Fall.
Are you ready for E3? Get more ready with the rest of the news from pre-E3 week. (more…)