Search Results for:
weekly warp-up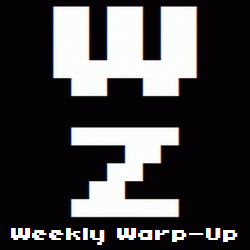 No, that's not a typo. Welcome to the Weekly Warp-Up, your weekly wrap-up of the biggest and the best articles posted at Warp Zoned this week…
Senior Editor Nicole Kline is surely spending her lazy Sunday morning blasting away at the denizens of Pandora's Moon in Borderlands: The Pre-Sequel. This is all thanks to a "Customer Appreciation Certificate" good for one free copy of the game that she was given during the Gearbox Panel at this year's PAX East expo. But before she got to play, she had to deal with Gearbox's less-than-stellar customer service team, who weren't able to distribute the free game codes by the promised date. You can read all about her experience in Gearbox's "Customer Appreciation" Debacle: A Borderlands: The Pre-Sequel Non-Review.
Elsewhere on Warp Zoned this week, Dan Hobbs reviewed Pure Pool, a game simulation of the sport of pool. Yes, it sure is.
Finally this week, scores for the first two games in our Video Game Fantasy League have been locked in. After one month on the market, Destiny achieved a rating of 76 on Metacritic while Final Fantasy Theatrhythm Curtain Call scored an 82. So right now, the standings look like this…
1. Nicole Kline (82)
2. John Scalzo (76)
3. Allen Jenkins (–)
3. Andrew Rainnie (–)
3. Mike Ryan (–)
Looking for more news? Then I suggest you look for it after the break. (more…)