Search Results for:
weekly warp-up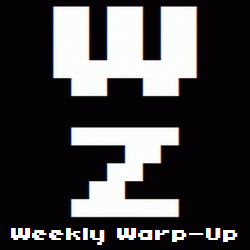 No, that's not a typo. Welcome to the Weekly Warp-Up, your weekly wrap-up of the biggest and the best articles posted at Warp Zoned this week…
It was a good week for fans of classic games this week as Bethesda has announced a Doom gameplay reveal will play a big part in its E3 2015 plans. Fans at last year's QuakeCon expo got a sneak peek at the game, but next month will mark its big coming out celebration. However, there's one Doom-related thing Bethesda probably hoped would stay locked up for good. And that's this short glimpse at the Call of Duty-inspired first take on Doom 4. It's both ridiculous and completely fascinating.
Going further back, Bandai Namco celebrated the 35th anniversary of the original Pac-Man this week. 35 years… it's hard to believe. As part of the festivities, the publisher announced Pac-Man 256, an isometric mobile game from the makers of Crossy Road. Very interesting.
Elsewhere around Warp Zoned, a new edition of Kickstart This! focused on CCTV Nation, Overdosed, and Power Drive 2000. Do you think they're worth your crowdfunding dollar? Let us know!
And are you looking more news? You can find it after the break. (more…)