Search Results for:
weekly warp-up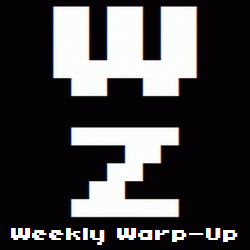 No, that's not a typo. Welcome to the Weekly Warp-Up, your weekly wrap-up of the biggest and the best articles posted at Warp Zoned this week…
It wasn't a great week for The Legend of Zelda franchise. First, Nintendo President Satoru Iwata came out and said that the Wall Street Journal on a Legend of Zelda Netflix series was incorrect. However, Iwata only said that the original rumor was wrong, not that a Legend of Zelda Netflix series wasn't happening at all. So we can all hold on to that slim bit of hope as we slowly realize that a Legend of Zelda Netflix series isn't actually in the works. Also this week, the next Zelda game, The Legend of Zelda Wii U, was postponed by Producer Eiji Aonuma. He and his team want to make "the ultimate Zelda game" and they will not be constrained by your pesky previously-announced release date. It should be released in 2016, but we don't know for sure.
On the other hand, it was a good week for NetherRealm Studios. The developer once again flooded the newswire with new Mortal Kombat X information and we reported on all of it. A line of MKK action figures, bobbleheads, and plushes is planned, a "Shaolin" trailer gsave us our first look at Zombie Liu Kang, it's television spot riffs on 1993's "Mortal Monday" commercial, and a new Kombat Kast introduced gunslinger Erron Black as a playable character.
Also this week, the Warp Zoned staff filed a preview of PAX East-favorite 20XX, interviewed 20XX developer Chris King of Batterystaple Games, and asked a bunch of developers which games they'd like to see enshrined in the World Video Game Hall of Fame.
More news from the week that was can be found after the break. (more…)