Search Results for:
weekly warp-up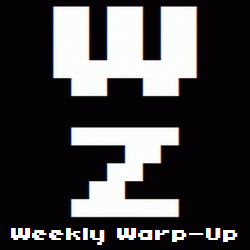 No, that's not a typo. Welcome to the Weekly Warp-Up, your weekly wrap-up of the biggest and the best articles posted at Warp Zoned this week…
Did everybody out there have a good 4th of July? I hope you got to take part in plenty of picnicking and BBQ and Splatoon Splatfest time. But if you're looking for fireworks, there were plenty to be found in the second week of post-E3 aftermath…
And speaking of Splatoon, if you're still on the fence, you'll definitely want to read our review. Especially because the game is prominently featured in our What We Played in June 2015 round-up. And since The Games of July 2015 is so sparse, most of us will probably still be playing Splatoon.
More news from last week (and almost none of it is Splatoon-related) can be found after the break. (more…)