Search Results for:
weekly warp-up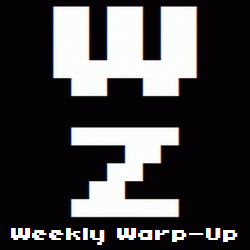 No, that's not a typo. Welcome to the Weekly Warp-Up, your weekly wrap-up of the biggest and the best articles posted at Warp Zoned this week…
It finally happened… the Video Game Rhythm Wars begin again. After Harmonix announced Rock Band 4 in March, the whole world began waiting for Activision to announce a new Guitar Hero game (and not just because rumors told us an announcement was definitely coming). This week, that wish became reality as the publisher revealed Guitar Hero Live and its brand-new six-button guitar controller. Harmnix, meanwhile, doubled down on familiarity by announcing Rock Band 4 would be compatible with older Rock Band/Guitar Hero instruments.
But with another big marketing campaign to look forward to, I've realized that I am just tired of a lot it. I've got Hype Fatigue, so please let me explain Why I'm Exhausted With Viral Marketing, Elaborate Advertising Campaigns, and Countdowns.
That said, nothing makes me happier than learning about an upcoming game that is ridiculously fun. So if you like fun, I highly recommend reading up on Knight Squad in this Hands-On Preview.
What else happened this week in the video game industry? Read on to find out… (more…)