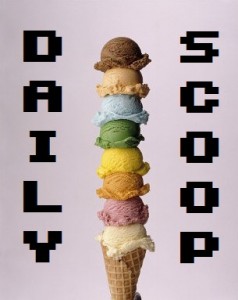 I've been trying to decide what game to start next after beating Firewatch, but I'm just not sure where to start. I still have a big pile but it's too intimidating to choose! Plus, Persona 5 comes out soon, so I don't want to get into too big of a commitment. Decisions, decisions!
There are some great deals happening at the Humble Store! Get Just Cause 3 XL Edition for $21.49, Deus Ex: Mankind Divided for $17.99, Borderlands 2: Game of the Year Edition for $9.99, or Life Is Strange for $4.99.
Over at Steam, the Weekend Deal is on the Metro franchise. Get Metro 2033 Redux for $4.99, Metro: Last Light Redux for $4.99, or both games for $6.00. Today's Daily Deal is Punch Club. Get the game for $2.49, or the deluxe version with the OST and artbook for $3.49.
There are a ton of shirts today. Hit the jump to see them all! (more…)