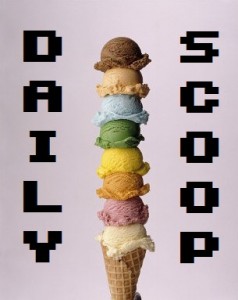 Well, we haven't completely finished Borderlands: The Pre-Sequel, but the credits did roll last night. We have a few more side missions to finish, and we're considering playing it over again, but we definitely haven't enjoyed it as much as we did Borderlands 2. But you'll just have to wait for my review to hear my full opinion.
In the meantime, let's talk about deals, starting with Coin Crypt! Although part of the Philadelphia-based team (Dumb and Fat Games) that made it, Greg LaBonav and Tyler Myers, are currently bicycling across the country, their game launched on Steam, and they're listed in the featured new releases section. The game is also discounted down to $8.49 right now, which is even more reason to scoop it up!
Oh, and, you know, the Midweek Madness is BioShock Infinite for $7.49, and the Daily Deal is Transformers: Fall of Cybertron for $14.99, but whatever! Philly game devs represent!
Let's also talk about the amazing new Humble InDIE Bundle. Pay what you want for OlliOlli, Insanely Twisted Shadow Planet, and Tower of Guns. Beat the average to unlock Amnesia: A Machine for Pigs, Jazzpunk, four copies of Risk of Rain, and more games to be announced. (Honestly, that tier is worth it just for one copy of Risk of Rain, let alone 4!) Pay $12 or more to unlock Shadowrun Returns. And, finally, pay $65 or more to unlock the Box O' Treats, which includes a hoodie, 13 collectible cards, and a cassette tape with tracks from the games on it, among other things. How cool is that?
Let's check out all of today's awesome shirts!