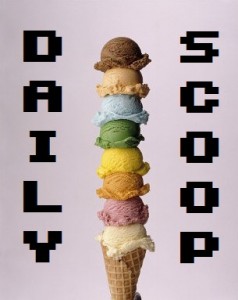 Halloween is closing on us fast, and to celebrate, there's a brand new Humble MoBOOile Bundle! Pay what you want for Rebuild, Oscura: Second Shadow, and Containment: The Zombie Puzzler. Pay more than the average and get Five Nights at Freddy's, Dead Effect, and The Walking Dead: Assault. Scooooop 'em up!
The Mixer 10 Bundle is brand new over at Indie Royale. Beat the average to get Solar Flux, Holy Avatar vs. Maidens of the Dead, Home Sheep Home 2, Explodemon, War in a Box: Paper Tanks, Delve Deeper, Cargo Commander, EvilQuest, Luna Shattered Hearts Episode 1, and NekoChan Hero – Collection.
And let's not forget the Daily Deal over at Steam! Today they've got Rage on sale for just $4.99. Definitely grab that one if you've been waiting for the price to drop!
Again, just two shirts for you!