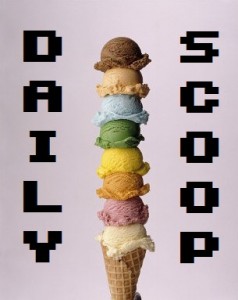 Anthony Amato and I will be showing RESISTOR_ off at yet another exciting event tonight! We'll be at the Science After Hours event at the Franklin Institute. Stop by and say hi if you're going!
The Humble Store is having a Racing Weekend Sale. You can pick up Dirt 3 Complete Edition for $22.49, Carmageddon Reincarnation for $14.99, and early access to Road Redemption for $13.99, among others. The Daily Deal at Steam is Infested Planet, which you can pick up for $4.94.
The Debut 26 Bundle is the brand new one over at Indie Royale. Beat the average to get Treeker: The Lost Glasses, Lilly and Sasha: Nexus of Souls, Andoran Skye XD, Al Emmo's Postcards from Anozira, Zombie Zoid, Twin Robots, and Butsbal.
And now for the last t-shirts of the week! (more…)