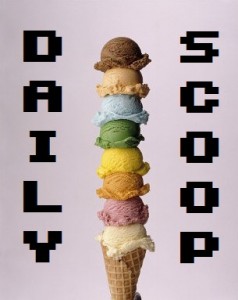 Great news, everyone! There are some wonderful new video game books over at Story Bundle right now in their Video Game Bundle 4.0. Pay what you want for Boss Fight Books: Chrono Trigger, Delay: Paying Attention to Energy Mechanics, In Play: Tales Of The Gaming Netherworld, Gamers at Work: Stories Behind the Games People Play, and Piranha Frenzy. Pay $12 or more to unlock The Anatomy of Super Mario Vol. 1, Boss Fight Books: ZZT, Year One Reloaded + #6: Change (Six Issues Total!), and two music albums, WORLD 1-2 (ft. Austin Wintory, Akira Yamaoka!) and WORLD 1-2 Encore (ft. Manami Matsumae, Ben Prunty!). This is an incredible deal, and you should jump on it immediately!
The Midweek Madness over at Steam is Portal 2 for the ridiculously low price of $4.99. And the Daily Deal is Eldritch for $2.99, in honor of Lovecraft's birthday. Scoop 'em up!
As always, let's check out the t-shirts!