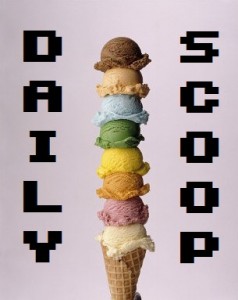 I'm starting to really get excited about the holidays – my vacation begins at 5pm today. I plan on playing a lot of video games, finishing up our Kickstarter, cleaning the apartment, and seeing most of the people I love. What are you doing over the winter break, reader?
Well, whatever you're doing, if you want some cheap video games to play, now's the time to grab them. The Steam sales are blowing my mind every day: Castle Crashers is $1.49, Killing Floor is $4.99, Batman: Arkham Origins is $4.99, and the recently-released Valkyria Chronicles is $14.99. 'Tis the season for incredible deals!
Let's not forget the sale at the Humble Store. Pick up Age of Wonders III for $13.59, Gauntlet for $9.99, Killer Is Dead for $6.79, and a game I really want to play, Viscera Cleanup Detail, for $6.69.
Just one shirt today, but it's amazing! (more…)