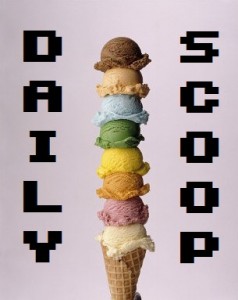 Tomorrow is April Fool's Day, when you cannot trust a single thing on the Internet. I can't wait to avoid it all day long!
The Humble Indie Bundle 14 is brand new over at Humble! Pay what you want for Pixel Piracy, UnEpic, and Super Splatters. Beat the average to unlock Outlast, Torchlight II, and La-Mulana. Pay $10 or more to unlock Shadow Warrior Special Edition. And finally, pay $40 or more to get the Travelin' Pack, which includes a t-shirt, a custom patch, and a handkerchief.
Over at Steam, the Midweek Madness is indie darling Octodad: Dadliest Catch. For just $4.94, you can get the game, or you can pay $6.59 for the game and soundtrack. The Daily Deal is early access to Gang Beasts. If you're into local multiplayer, this is a steal for $13.39.
Again, there are just a few shirts today. But they're good ones! (more…)