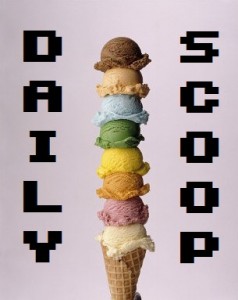 I spent all of yesterday at various doctors appointments – and I mean all of yesterday. I left my house at 9am and got home at 5pm. I might as well have been at work!
There's a brand new Humble Bundle available, and it's the Humble Square Enix Bundle! Pay what you want for Thief Gold, Daikatana, Mini Ninjas, Anachronox, Hitman: Codename 47, and Hitman 2: Silent Assassin. Pay more than the average of $8.16 to unlock Deus Ex: Invisible War, Deus Ex: The Fall, Hitman: Absolution, Nosgoth Veteran Pack, and Battlestations: Midway. Pay $15 or more to unlock the final tier: Deus Ex: Human Revolution Director's Cut, Just Cause 2, Lara Croft and the Guardian of Light, Deus Ex: Game of the Year Edition, and Kane & Lynch 2: Dog Days. That's a ton of games!
The Shoe Bundle is the latest over at Indie Royale. Beat the current minimum to get Stealth Bastard Deluxe, Savant: Ascent, Mr. Bree+, Jack Lumber, Fly'n, Oozi: Earth Adventure, Akane the Kunoichi, and Doomed'n Damned.
Finally, Steam has some deals going today as well. The Midweek Madness is all about Eve Online – you can get "75% off the Starter Pack, 50% off subscriptions, 33% off the Entrepreneur Bundle, and 10% off PLEX." Go check it out. The Daily Deal is Need For Speed: Hot Pursuit for $4.99. Scoop 'em up!
There are a few t-shirts as well. Check them out after the jump!