Believe it or not, we're not living in a post-apocalyptic hellscape (depending on your political affiliation, insert your own Trump/Hillary joke here). But you'd never know it if all you had to go by was the 2016 PAX East show floor, which was overrun by dozens of titles that took place after the collapse of society… and a lot of them were pretty good.
But what if some disaster did befall the world and force PAX East attendees to forever wander the halls of the Boston Convention and Exhibition, feasting on whatever mac and cheese bowls or turkey legs they may find? That's where Warp Zoned's PAXpocalypse List comes in, because these are the games we'd keep playing if we could never venture outside again… (more…)
Posted in

3DS, Features, Mobile, PC, PS3, PS4, Top Story, Vita, Wii U, Xbox 360, Xbox One
Tagged

20XX, Catlateral Damage, Cuphead, Flinthook, Graceful Explosion Machine, Inversus, Just Shapes & Beats, PAX East 2016, Pit People, Streamline, Tetropolis, Tooth & Tail, Tumblestone, Uncharted 4: A Thief's End

There are some excited games coming out in April, and Warp Zoned is ready to play them! It seems the biggest focus here is Dark Souls III, but Star Fox Zero has more than a few staffers ready to take flight in an Arwing. Read on to find out what our plans our for the month of April! (more…)

Here at Warp Zoned, it looks like we all just tapped our backlogs this cold month of March! There were a few minor exceptions, of course, like Salt and Sanctuary and Hyper Light Drifter, but for the most part, we were just tapping into old favorites or finally taking the shrink wrap off games we've had forever. Read on to see which systems we were playing games on as ol' Mother Nature snowed most of us in. (more…)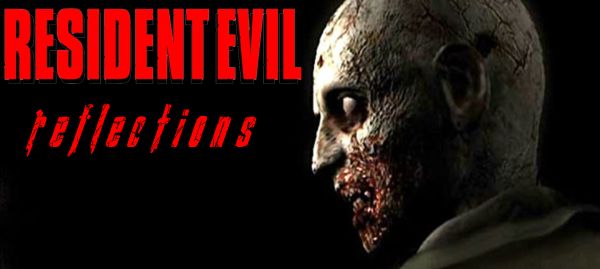 March 22, 2016 marked a true milestone. For it was 20 years ago this week that a groundbreaking video game franchise was born. A game that not only became an instant classic, but also helped create an entirely new genre, spawned several sequels and spinoffs, and launched a successful series of movies. That game was Resident Evil.
Few games have had the long lasting appeal that Capcom's survival horror series provides, and despite a few bumps in the road, the Resident Evil series is still widely popular after all these years. (more…)

For the most part, we here at Warp Zoned are all pretty excited about some Nintendo game or another coming out this month! But that's not all. Read on to find out what we're excited to play this March! (more…)

Even when the calendar of new releases is sparse, we here at Warp Zoned know it's important to keep our controllers charged. We hit our backlogs hard in February, playing everything from Dark Souls to Destiny, while still keeping it fresh with a handful of newer releases. Read on to see what games kept us warm during this cold month! (more…)

February is really shaping up to be a great month for gamers, especially those who enjoy RPGs on the 3DS. Here at Warp Zoned, we can mostly agree on one thing, and that's Fire Emblem Fates! Read on to see what else we plan on playing while we eat our Valentine's Day candy. (more…)

Here at Warp Zoned, it looks like we all just tapped our backlogs this cold month of January! Read on to see which systems we were playing games on as ol' Mother Nature snowed most of us in. (more…)