Most Recent:
Gaming Etc.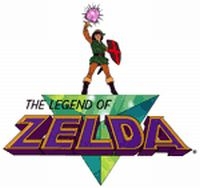 Last week, Nintendo President Satoru Iwata sat down with Time Magazine to discuss the company's future plans for mobile game development. This morning, Time published the rest of the interview, wherein they asked Iwata about the rumored Legend of Zelda series on Netflix.
Even though fans were excited about the prospect of a live-action Legend of Zelda (Warp Zoned's Andrew Rainnie even created fantasy casting sheets for Link, Zelda, and Ganondorf), Iwata told Time that the series is definitely not happening like the Wall Street Journal described:
In early February, the Wall Street Journal reported that Netflix was developing a live-action series based on Nintendo's Legend of Zelda franchise. But Mr. Iwata says those rumors are inaccurate.

"As of now, I have nothing new to share with you in regard to the use of our IPs for any TV shows or films, but I can at least confirm that the article in question is not based on correct information," says Iwata.
Of course, a Legend of Zelda series could still be in the works as there's a lot of wiggle room in Iwata's reply. For starters, Nintendo's President only put the kibosh on the Wall Street Journal report. For all we know, Iwata shot down the rumor because some other entity, and not Netflix, is adapting The Legend of Zelda. Or perhaps Nintendo is lying in order to preserve their surprise. They've done it before.
So fingers crossed that the Legend of Zelda series still has a green light, but it's very likely the whole thing is deader than Link facing off against Ganon with a single Heart Container.