Most Recent:
Gaming Etc.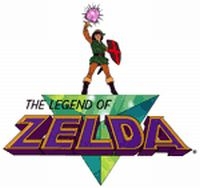 The Wall Street Journal is reporting that Nintendo will team up with Netflix to produce a television series based on The Legend of Zelda.
Allow me to pause while you momentarily freak out. Ready? OK. The source of the rumor appears to be an insider within Netflix, who the Wall Street Journal quoted as saying that a Legend of Zelda adaptation would be like "Game of Thrones for a family audience."
While there's nothing impossible about Nintendo working with Netflix on a Legend of Zelda series, the game publisher has been notoriously protective of their characters ever since the Super Mario Bros. movie bombed back in 1993. Though this wouldn't be the first television show based on The Legend of Zelda. DIC Entertainment produced an animated adaptation back in 1989 and I'm totally onboard with the Netflix show borrowing as much from the cartoon as they want (especially "Excuuuuuuse me, Princess!")
Almost a year ago, Nintendo President Satoru Iwata told investors that the company wwants to increase the amount of licensing deals they make for the use of their iconic characters. These deals would take Nintendo's characters to areas the company has never worked with before and a live-action television show would certainly fit the bill.
Neither Nintendo nor Netflix had any comment on the Wall Street Journal's report.