Most Recent:
News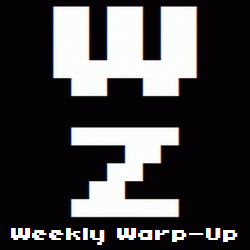 No, that's not a typo. Welcome to the Weekly Warp-Up, your weekly wrap-up of the biggest and the best articles posted at Warp Zoned this week…
While we're all still waiting for the Fall gaming rush to really kick into high gear, Microsoft went and pulled the trigger on their big deal, acquiring Minecraft maker Mojang for $2.5 billion. Minecraft will remain available on the PS3, the PS4, and mobile platforms, but we're definitely in a different world now that Microsoft owns one of the biggest games in the world.
Speaking of big games, the Warp Zoned staff got together for our Fall 2014 Preview by hosting the world's first Video Game Fantasy League. Which of our Fall picks will be considered the best games of the year? Follow along with us as we find out. And finally, Allen Jenkins makes his Warp Zoned debut with a look at a classic light gun game in It Came From 19XX: Lethal Enforcers.
More news from this past week (including some Tokyo Game Show nuggets) can be found after the break. (more…)