Most Recent:
News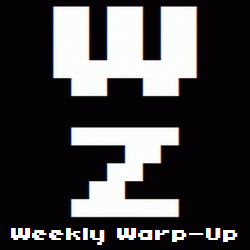 No, that's not a typo. Welcome to the Weekly Warp-Up, your weekly wrap-up of the biggest and the best articles posted at Warp Zoned this week…
Are you ready for Christmas? Is your tree up? Is your shopping done? Have you told someone how much you hate Paul McCartney's "Wonderful Christmastime"?
Now that you're in the proper holiday mood, feel free to look back at some of the articles we posted this week including my review of Geometry Wars 3: Dimensions and Andrew Rainnie's latest Kickstart This! column, which includes Aviary Attorney, Curse of the Darkness, and Spectrum.
NIS America dropped a pretty nice batch of presents down our chimney this week as well with the announcement that the publisher will release will release The Awakened Fate Ultimatum (PS3) on March 17, Operation Abyss: New Tokyo Legacy (Vita) in Spring 2015, and Disgaea 5: Alliance of Vengeance (PS4) in Fall 2015.
More news from the last seven days can be found after the break. (more…)