Most Recent:
News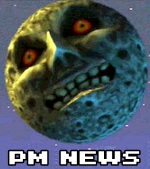 The Nintendo Switch continues to roll through the Fall with another massive collection of new releases on the Nintendo eShop today.
Wulverblade is a side-scrolling beat 'em up about an early war between the Britons and the Roman army. Yono and the Celestial Elephants is an adventure game about a young elephant tasked with saving the world. And The Flame in The Flood: Complete Edition is a survival story about a young girl, her dog, and a raging river.
Over on the 3DS, RPG fans will be able to download Atlus's Etrian Odyssey V: Beyond the Myth on Tuesday, October 17.
You can learn more about all of this week's additions to the Nintendo eShop after the break. (more…)