Most Recent:
News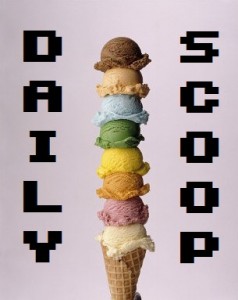 Tomorrow is the first day of October, and you know what that means – time to really start putting together the Halloween costumes! Anthony Amato and I have known what we've wanted to be for a while, but we just have to actually get all of the components. Then it's just time to party!
You've still got some time to pick up all those bundles at Humble Bundle, some of which are ending soon. You've still got plenty of time for the PC and Android 11 Bundle and the Humble Mobile Bundle 8, but time is running out for the Leading Ladies Weekly Bundle and the 11 Bit Studios Flash Bundle.
As always, Steam has lots of specials that you'll want to keep your wallet far away from. Duke Nukem Forever is $4.99, Dragon Age: Origins – Ultimate Edition is $7.49, and my personal favorite, Borderlands 2 Game of the Year Edition, is on sale for a measly $9.99. Scoop 'em up!
Not many t-shirts again today…