Most Recent:
News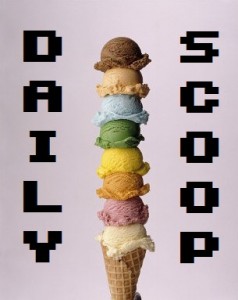 Tuesday has finally arrived, and I can't wait to get my TowerFall on tonight! I even gave in and picked up another DualShock 4, though I still need two more to get the full experience (and two more people – Anthony Amato and I can't play them all ourselves). I'm so excited!
There are a couple of good deals happening today. The Humble Mobile Bundle 4 has some new games added to the unlockables section. Pay what you want for Catan, Vector, Riptide GP2, and Zombie Gunship. Pay more than the average for BADLAND Premium and Breach & Clear, and now the added OLO, Color Sheep, and Gunslugs.
Steam is having some sales as well. Their Daily Deal is Demonicon for $13.49, and they're having a huge Franchise Sale on Call of Duty games. Black Ops II is $29.99 and Modern Warfare 3 is $19.99, with DLC on sale all over the place as well.
Got a few t-shirts for you today!