Most Recent:
News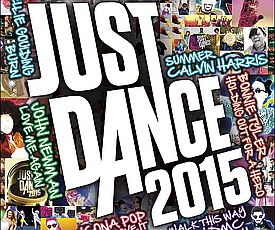 It's another full week for the PlayStation Store as more than a dozen games are now available to download across the PS3, PS4, and Vita through Sony's digital storefront:
The Legend of Korra (PS3, PS4) - Activision and Platinum Games have teamed up to release the first game based on the popular animated series.
Just Dance 2015 (PS3, PS4) - Ubisoft's popular dancing franchise is back for another encore. Now with even more Ariana Grande.
Samurai Warriors 4 (PS3, PS4, Vita) - Koei Tecmo is cranking out a ton of new entries in their Warriors series and another one is now available for the PS3, PS4, and Vita.
Shadow Warrior (PS4) - A reboot of the wild FPS from the 90s, now available on consoles for the first time.
The Walking Dead Season 2 (PS4) - The second season of Telltale's post-apocalyptic saga makes the leap to the PS4.
F1 2014 (PS3) - Codemasters is back with another Formula One simulation.
More information about all of these games (and many more) can be found after the break. And, as always, a complete list of this week's new game add-ons can be found at the PlayStation Blog. (more…)