Most Recent:
News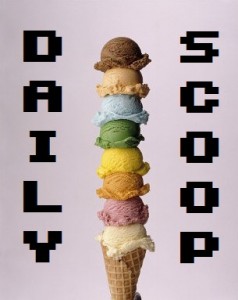 There are plenty of great deals today, so let's just hop right in! There's an all-new Humble Weekly Bundle, and the theme is Joystiq! Pay what you want for Beat Hazard Ultra (including Shdaow Operations Unit DLC, Intake (yeah go local Philly devs!), Dungeon of Elements, and the first four chapters of The Dream Machine. Pay $6 or more to unlock Slender: The Arrival and Primal Carnage. Pay $15 or more to unlock Costume Quest 2.
Indie Royale's brand new bundle is the Debut 21 Bundle! Beat the average to get Urja, Quantum Conscience, Fake Colours, F1 Chequered Flag, Just Get Through, Ilamentia, Miner Warfare, and the Ingenious Machine: New & Improved Edition. Spend over $5 and get a bonus album as well!
Steam's got some deals as well. The Weekend Deal is Chivalry: Medieval Warfare, which is free to play or $6.24 to buy until November 23. The Daily Deal is early access to Craft the World, which is on sale for $7.49. Scoop 'em up!
As always, there are a few good shirts for sale. Hit the jump to check them out! (more…)