Most Recent:
Gaming Etc.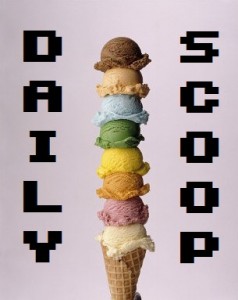 Well first thing's first: I don't have any cavities! I know you were really worried about that, reader. My teeth are super clean now and full of yay!
If you're in the Philadelphia area tonight and want to check out some games, stop by Cipher Prime's Game Forge for the Winter Snowcase! We'll be showing off RESISTOR_, so if you haven't played it yet, now's your chance.
There's a great bundle happening at Bundle Stars – the Batman Complete Bundle. Pay just $9.99 for Batman: Arkham Asylum Game of the Year Edition, Batman: Arkham City Game of the Year Edition, Batman: Arkham Origins and season pass, as well as two other DLCs for Origins: the Black Mask Challenge Pack, and the Online Supply Drop. This is a really great deal, and if you've been looking for a way to get into the Batman games cheaply, this is the best way to do it.
Don't forget – the Game Music Bundle 8 is still available, as is the Video Game 1.0 Rewind Story Bundle. Definitely pick those up!
Steam's got a brand new Weekend Deal – it's the Metro Redux Bundle for $24.98. They've got a new Daily Deal as well, which is another big publisher sale, this time on Night Dive games. Get System Shock 2 for $0.99, I Have No Mouth, and I Must Scream for $0.59, and Redline for $1.74, among others.
Let's wrap all this up with a couple of t-shirts… (more…)