Most Recent:
Gaming Etc.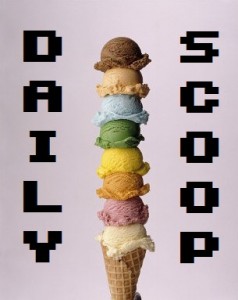 That's right, friends. Gunpoint is not just on sale, it's on sale for a ridiculously small amount of money. It's Steam's Daily Deal, and it's just $1.99. You can also get the Special Edition for $3.99 or the Exclusive Edition for $5.99, if you want even more awesomeness. Steam's also got a new Weekend Deal, which is early access to The Forest on sale for $10.04.
The brand new Humble Weekly Bundle is called "Get Your Learn On." Pay what you want for Type:Ride, Ludwig, and Crazy Plant Shop. Pay more than the average to get Sokobond and Influent + Language Pack. Pay $9 or more to unlock Contraption Maker and The Counting Kingdom.
Hit the jump to check out today's t-shirts!