Most Recent:
Gaming Etc.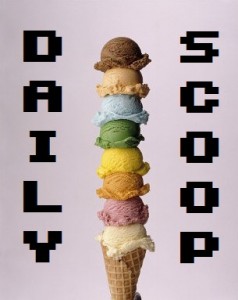 The Black Friday deals are pouring in from everywhere, and things are getting out of control. Steam's launching their big sale on Wednesday, and many more outlets are beginning Thursday night. Where will you be when the madness begins?
Speaking of madness, the latest Humble Bundle is a crazy good Sega sale! Pay what you want for Dreamcast Collection, Nights Into Dreams, Sonic & All-Stars Racing Transformed, Total War: Rome II – Caesar in Gaul DLC, and Miles' Tactic DLC for Football Manager 2015. Beat the average to unlock Empire: Total War and Company of Heroes 2 – The Western Front Armies: Oberkommando West. Pay $12 or more to unlock Total War: Shogun 2 – Fall of the Samurai, and pay a whopping $50 to get all that and an exclusive Dreamcast t-shirt. Whew! That's a lot!
Steam is offering 10% off Tales from the Borderlands, which launched today, bringing the price down to $22.49. The Daily Deal is Pro Cycling Manager 2014, which is on sale for $9.99.
Hit the jump to see today's shirts! (more…)