Most Recent:
Daily Scoop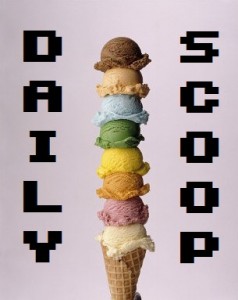 I know you're probably feeling pretty betrayed on the Internet at this point. Don't worry – I'm not going to lie to you! These are all truthful deals, as far as I can tell!
Amazon is running some sales on games today. You can get Battlefield Hardline, Dragon Age Inquisition, Evolve, and FIFA 15 for $39.99 apiece on both the PlayStation 4 and Xbox One.
The Debut 25 Bundle is brand new right now at Indie Royale. Beat the average to get Yargis – Space Melee, Always the Same Blue Sky…, Lilly and Sasha: Curse of the Immortals, Fitz the Fox, Arkhelom 3D, Ferrum's Secrets: Where Is Grandpa?, and All-Stars Dungeons and Diamonds. And, as always, there's a brand new Daily Deal at Steam. Today you can get Castlevania: Lords of Shadow 2 for $19.99. Don't have the first one? Pick that one up for just $14.99.
What t-shirts does the Internet have for us today? (more…)