Most Recent:
Daily Scoop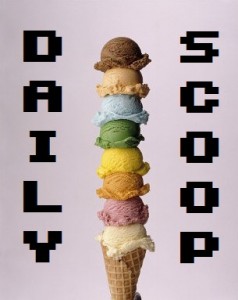 Monday is back with a vengeance, and we're all mourning the wonderful weekends we had. In our case, we went to Ratha Yatra, created characters for a 5e D&D game, and played tons of board games. Oh, and we did a lot of work on RESISTOR_, which is unsurprising. Heck, I even got a chance to play a little First Light!
Speaking of all the games, there's a brand new Flash Bundle happening at Humble Bundle right now. Pay what you want for Anomaly: Warzone Earth, Anomaly: Warzone Earth Mobile Campaign, Sleepwalker's Journey, and Funky Smugglers. Pay $6 or more to unlock Anomaly Korea, Anomaly 2, and the bonus content for Anomaly 2. Finally, pay $10 or more to unlock SPACECOM.
Steam has a new Daily Deal as well. It's everyone's favorite Surgeon Simulator 2013, which is on sale for $2.49. You should scoop it up!
Just a few t-shirts today…