Most Recent:
Daily Scoop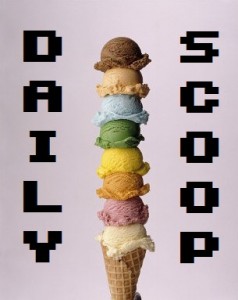 Anthony Amato and I have been hard at work on our card game since the Kickstarter campaign ended, and everything's been super busy! That extends to this weekend, when we'll be spending some time at Philly GamesCon. Stop by, say hi, and try out Kobolds and RESISTOR_!
The Humble Mobile Bundle 11 is full of Android exclusives and has a few days left. You can pay what you want for Bounden, Auro, and Avernum: Escape from the Pit. Beat the average to unlock 80 Days, Kingdom Rush Origins Premium Edition, Riddick: The Merc Files, Oh My Giraffe, and Skullpogo.
There's a brand new Daily Deal over at Steam today. You can nab Eador: Masters of the Broken World for $2.99. You can also pick up the Allied Forces DLC for just an extra $0.59.
Finally, let's get to today's t-shirts. (more…)