Most Recent:
Daily Scoop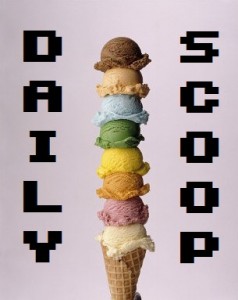 There's a big sale on Steam today that is full of French Indies! The sale includes Ethan: Meteor Hunter for $1.99, QuestRun for $2.69, and Mechanic Escape for $1.49, among many others. They've also got Shadowrun Returns on sale for $3.74 as their Midweek Madness deal.
The Summer Sale is still going over at the Humble Store. Metal Dead is $0.99, Teslagrad is $6.69, Metro 2033 is $2.99, and Luftrausers is $4.99, among lots of other deals, some of which are flash sales. Scoop 'em up!
And now, let's check out some t-shirts!