Most Recent:
Daily Scoop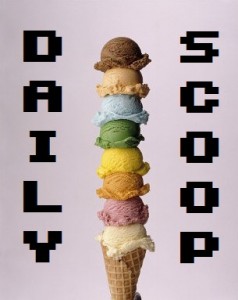 Tonight is the Game Jam showcase and judging at Philly Dev Night! The theme is Extreme Mastication, which is pretty awesome. I made an analog game but only got to work on it for about three hours, so I'm not sure if it's even playable. We'll find out soon!
There are new games available over at the Humble Weekly Bundle: Plug in Digital! Pay what you want for Ethan: Meteor Hunter, Finding Teddy, and Mechanic Escape. Pay $6 or more to unlock Legends of Persia, Kill the Bad Guy, early access to Freaking Meatbags, and Project Temporality. Pay $10 or more to unlock WRC 4 FIA World Rally Championship.
Over at Steam, their Weekend Deal is a free Dead Island weekend! Play the game for free from today until the 28th, and if you decide to purchase, it's just $7.49 for Dead Island, Dead Island Ripper Mod, Dead Island Riptide, Dead Island: Riptide – Fashion Victim, Dead Island: Riptide – Survivor Pack, and Dead Island: Ryder White DLC. The Daily Deal is early access to the amazing Viscera Cleanup Detail. Get a single copy for $4.79 or a four pack for $14.39. Scoop 'em up!
And now, t-shirt time!