Most Recent:
Daily Scoop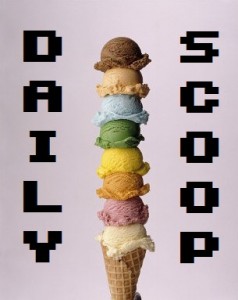 Last night, I finally did it – I got the Platinum Trophy in Persona 4 Golden! It felt amazing. I had just one boss fight left, and it was harrowing. But now it's done and I never have to play it again! Wait… actually, that's kind of sad. I guess now I have to figure out other ways to not think about Persona 5!
The Humble Store is currently having a Lost in Space sale! Get Space Engineers for $8.49, Grav for $4.99, and Universe Sandbox 2 for $18.74, among others.
The Weekend Deal at Steam is early access to Ghost in the Shell: Stand Alone Complex – First Assault Online. You can play the game for free this weekend only, and if you decide you want to buy it, you can get it for just $7.49. The Deal of the Day is Hard West, which is on sale for $11.99. You can instead get the Collector's Edition for $14.99.
There are some great t-shirts today! (more…)