Most Recent:
Daily Scoop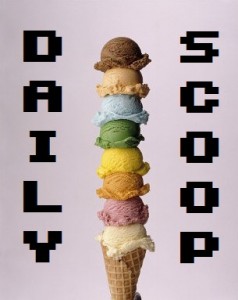 Hello there, gamers! I bet you're excited for the weekend to start. What will you be playing over the next few days? There are so many great games coming out over the next few weeks that it seems like everyone's scrambling to wrap up the games they already started. I'm really looking forward to TowerFall Ascension, which absolutely everyone on the planet needs to buy on Tuesday. Seriously. Buy that.
Let's talk about deals! Over at Steam, they've got a new Daily Deal that went live today. It's Resident Evil Revelations, and it's a whopping 75% off, marking it down to $12.49.
Other than that, there are a few more sales over at the Humble Store. You can grab Commandos Collection for $3.24, as well as Kings Bounty: Warriors of the North for $12.49.
As always, let's wrap this up with some great t-shirts!