Most Recent:
Movies/TV/Video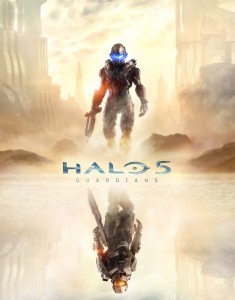 With this year's E3 Expo just under a month away, Microsoft has officially re-announced the next Halo game. Halo 5: Guardians will be released exclusively for the Xbox One in Fall 2015, alongside the Steven Spielberg-produced Halo: The Television Series. This launch timeframe is technically a delay, as 343′s Bonnie Ross originally promised that our Halo journey would begin in 2014 during last year's E3 Expo.
Apparently, we all misunderstood her meaning:
Many fans noted that I was very deliberate with my phrasing on stage at E3 last year. I spoke about a "journey," rather than a destination – and that journey definitely begins in 2014 with a giant leap, rather than one small step. We'll give you much more information about our plans for this year at the Xbox E3 2014 Media Briefing on June 9, and we're confident that Halo fans will be pretty excited about the special plans we have in store.
I'm not sure I believe that. But it is good to know we'll learn more about Halo 5: Guardians, which is being built with a "brand new and more powerful" engine, during E3. Ross also stated that Halo 5 will be a bigger game, in terms of both content and scope, than Halo 4. The 343 team wants to take everything they learned in creating the Master Chief's previous adventure, "technology, aesthetics, performance and scale," and expand on it for Guardians.
As for Halo: The Television Series, it will stand alone, but it is also meant to "complement and enrich the game experience" of Halo 5. We may find out a bit more about it during this year's E3 Expo, but we'll most likely have to wait until closer to the show's Fall 2015 debut.