Most Recent:
Music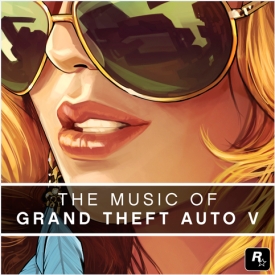 Rockstar doesn't do anything small. Everything has be big. The biggest thing ever if possible. And so it goes with the Grand Theft Auto V soundtrack, The Music of Grand Theft Auto V. The soundtrack is now available on iTunes, as a three volume attack of music (priced at $24.99) or as three distinct albums.
Volume 1: Original Music is a collection of songs created exclusively for Grand Theft Auto V. The album also includes The Chain Gang of 1974′s "Sleepwalking," which was featured in GTA5′s "Official Trailer."
Volume 2: The Score takes GTA5′s original score (a first for the series) and arranges it into a complete album mixed by DJ Shadow. Rockstar's Woody Jackson worked with Tangerine Dream, and acclaimed producers The Alchemist and Oh No to produce the score.
Finally, Volume 3: The Soundtrack is a collection of previously released music that was played on GTA5′s in-game radio stations.
Complete tracklists for all three albums are available after the break. (more…)