Most Recent:
Gaming Etc.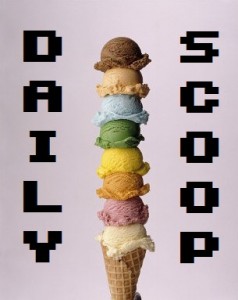 Well, Borderlands: The Pre-Sequel has been out for a day and a half now, and many people who received free vouchers from PAX East and PAX Prime still have not received the game. While I don't want to complain about something that's free, it's hard not to be frustrated. I thought I'd already be level 10 by now, but instead, I haven't even downloaded the game to my system yet. This is really bad form, 2K. There has been no official word on it – just people posting in forums, commiserating. Here's hoping all of our codes come soon!
Anyway, it's not like there aren't plenty of other games to play in the interim! There are a couple of sales happening over at the Humble Store. Brand new Legend of Grimrock II is $21.59, Octodad: Dadliest Catch is $7.49, and Fotonica is $4.99. Over at Steam, the Daily Deal is 66% off Deponia: The Complete Journey, putting it down to $13.59.
There are some new games to pick up over at Indie Royale in their Mixer 9 Bundle! Beat the average and score Krunch, Jets'n'Guns Gold, Dungeons the Eye of Draconus, StaudSoft's Synthetic World, The Legend of the Artifact, 8BitBoy, Call of Cthulhu: The Wasted, Chompy Chomp Chomp, Coldfire Keep, and Victim of Xen.
There are a few sweet t-shirts today – hit the jump to check them out!