Most Recent:
Gaming Etc.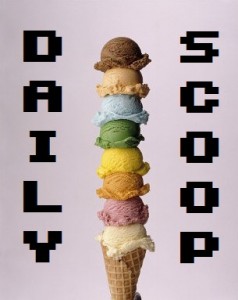 A brand new Humble Weekly Bundle has launched, and, unsurprisingly, it's loaded with games! Pay what you want for Lexica, Deadly 30, Bridge Constructor Medieval, and Battle Group 2. Pay $6 or more to unlock Commandos Collection, The Book of Legends, and Deadly Premonition: The Director's Cut. Pay $9 or more to unlock early access to Meridian: New World. And don't forget to poke around the Humble Store to catch the latest flash sales!
The Weekend Deal on Steam is Age of Wonders II – you can get it for $19.99, get the Deluxe Edition for $22.49, or get the Trilogy Pack for $9.99. The brand new Daily Deal at Steam is Just Cause 2, which is marked down to $2.99. Scoop 'em up!
Let's check out today's t-shirts!