Most Recent:
Gaming Etc.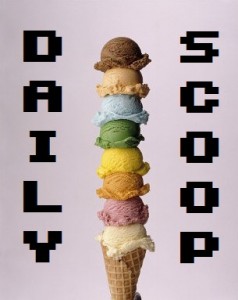 Humble Bundle has really outdone themselves this time! Their latest, Humble Indie Bundle 12, is packed to the gills with incredible indie games. Pay what you want for Steamworld Dig, Hammerwatch, and Gunpoint. Pay more than the average to unlock Papers, Please, Luftrausers, and Gone Home. Pay $10 or more to unlock early access to Prison Architect. And they've even got a sweet bundle full of physical rewards, which is $65. This is a ridiculously awesome list of games, and you should buy them all now!
Steam is having some new sales as well. Their Midweek Madness is $19.99 for The Incredible Adventures of Van Helsing Franchise Pack, and their Daily Deal is everyone's favorite Space Pirates and Zombies for just $1.99.
And don't forget – you still have one day to pick up all of those amazing video game books over at Story Bundle! It's worth it even just for Gamers at Work. Trust me.
Now let's go check out t-shirts!