Most Recent:
Gaming Etc.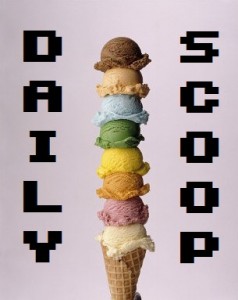 We've made it to the middle of the week, everyone! And to celebrate, let's get some games on the cheap, shall we? You can start over at the Humble Store, where they've got Blade Symphony for $7.49, The Nightmare Cooperative for $8.99, and Abyss Odyssey for $9.99.
From there, you can head over to Steam for their new Daily Deal, which is Magicite for $4.99, and their Midweek Madness deal, which is Tomb Raider for $4.99. I've been waiting for that one to go on an absurd sale – this might be when I finally buy it!
For your last stop, hit up Indie Royale, where they have their latest bundle up, "Blasting Off." Pay the current minimum for Rogue Shooter: The FPS Roguelike, Echo of the Wilds, Talisman Digital Edition, Terrorhedron, and Swipecard.
And now, time for t-shirts!