Most Recent:
Gaming Etc.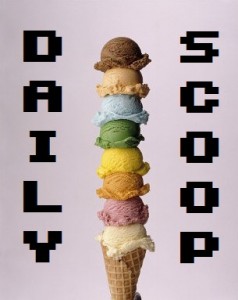 Video Game Bundle 3.0 is live right now at Story Bundle, and it's filled with some great books. Pay what you want for How to Do Things with Videogames, Atari Inc.: Business is Fun, Scroll: Collection 01-11, Service Games: The Rise and Fall of Sega, Ghosts in the Machine, and Ryan Veeder's The Gothic Tower and Assorted Interactive Fiction. Pay more than $12 for Boss Fight Books #1: EarthBound, Minecraft: The Unlikely Tale of Marcus "Notch" Persson and the Game that Changed Everything Review: The Awesome Story of the Indie Sensation and the Man Behind it (that book I loved!), and The Final Hours of Portal 2.
There's also the brand new Florida Bundle over at Indie Royale. Pay what you want for Defense Technica, Marc Ecko's Getting Up: Contents Under Pressure, Stronghold Crusader HD, BlackSoul: Extended Edition, Angvik, and Zombies on a Plane. Finally, the Daily Deal over at Steam is Call of Juarez: Gunslinger on sale for $5.09.
And now, time for t-shirts!