Most Recent:
Gaming Etc.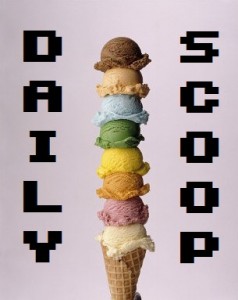 The Humble Eye Candy Bundle is about to end, so you should grab it! Pay what you want for 140, KAMI, and Ballpoint Universe – Infinite. Pay more than the average to unlock Secrets of Rætikon + Artbook, Antichamber, and Cinders. Pay $12 or more to unlock Mercenary Kings! You don't have much time to get these, so scoop 'em up while you can!
Indie Royale has a new bundle called the "Donut Bundle," which says they are "nuts for donuts." Hit the current minimum for Chronology, Nightmares from the Deep: The Siren's Call, The Book of Legends, Guns n Zombies, and Quest of Dungeons.
Over at Steam, they've got two new deals as well – the Midweek Madness deal is Car Mechanic Simulator 2014 for $6.79, and the Daily Deal is Ys Origin for $4.99.
There are some pretty great t-shirts today, most of which are, once again, Pokemon-themed!