Most Recent:
Gaming Etc.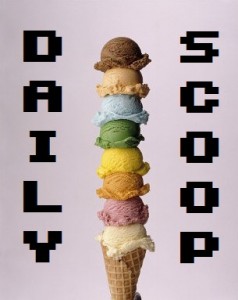 I've been absent for a few days, mainly because I have been an insane amount of busy. Anthony Amato and I are getting ready for PAX East in so many ways – as members of Warp Zoned, as board and card game developers, and as gamers looking to have some fun! I can't wait to see friends, play games, and introduce new people to our games. It's going to be so exciting!
There are lots of great bundles to choose from today! You can grab the Florida Bundle at Indie Royale (which includes Marc Eckō's Getting Up: Contents Under Pressure), the Humble Bundle: PC and Android 9 (with Type:Rider), or the Humble Weekly Sale hosted by Destructoid (with so many great games, including Super Hexagon and Hotline Miami). Actually, why not just get all three bundles? It would be under $20 and net you a total of 19 games. Whew! Add another $2.49 to that and get Evoland, Steam's Daily Deal. Make it an even 20!
There are tons of amazing t-shirts today!