Most Recent:
Gaming Etc.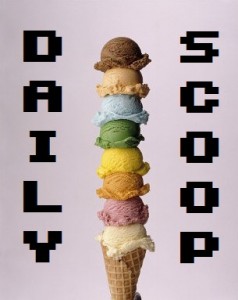 For all of you who have been digging on Borderlands: The Pre-Sequel since it came out, today is your day! You can finally play as Jack… well, Jack's Doppleganger. I've been seeing his class mods popping up all over the place, so I'm interested to check him out myself!
A brand new Humble Bundle just launched! Pay what you want for Tesla Effect: A Tex Murphy Adventure, Always Sometimes Monsters, and four copies of Insurgency. Share a copy of Insurgency to unlock Full Mojo Rampage. Pay more than the average to unlock Grid 2, Blackguards, and Euro Truck Simulator 2. Pay $12 or more to unlock the big one, Saints Row IV! What a great collection.
Over at Steam, they've got a brand new Daily Deal. It's 80% off Rogue Legacy, marking it down to $2.99. And in the physical realm, there's a big Buy 2, Get 1 Free sale happening at Target, loaded with lots of reduced prices. Go check it out!
Check out all of today's t-shirts!