Most Recent:
3DS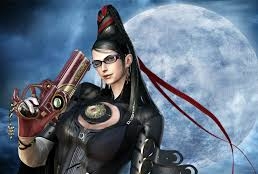 There's more Castlevania coming to the Wii U Virtual Console today as Nintendo has added Castlevania: Circle of the Moon to their online storefront. The Game Boy Advance classic, one of the best available during the handheld's launch period, sidesteps the Belmont clan to tell the story of vampire hunter Nathan Graves.
Another demon hunter takes up residence on the Wii U eShop today ahead of her full debut on October 24. That's when Platinum Games will unleash Bayonetta 2 on unsuspecting Wii U owners. But they can give the game an early look today thanks to a new downloadable demo.
Most of this week's eShop releases will be available to download on Tuesday, including Pac-Man and the Ghostly Adventures 2. The latest game based on the Saturday morning cartoon will be released for the 3DS and Wii U on October 14.
More details on all of these games (and a few other new releases) can be found after the break. (more…)