Most Recent:
3DS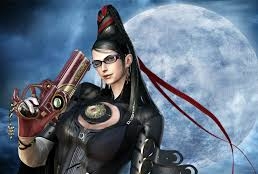 I think this may be one of the biggest weeks ever for Nintendo's eShop… and it's actually almost all due to Nintendo themselves. The consolemaker will release four games tomorrow: Platinum's action sequel Bayonetta 2, the original Bayonetta, the RPG/life simulation mashup Fantasy Life, and the drawing game Pokemon Art Academy.
But this week will also see the release of…
Shantae and the Pirate's Curse (3DS), the latest game in WayForward's beloved platformer series (and another "Nindie" backed by Nintendo).
KORG DSN-12 (3DS), the latest game in the music synthesizer series.
Just Dance 2015 (Wii U), the newest game in Ubisoft's dancing franchise.
Castlevania: Aria of Sorrow (Wii U), one of the best Castlevania games to ever grace the Game Boy Advance.
The Legend of Korra: A New Era Begins (3DS), a strategy game based on the popular animated series.
Big Hero 6: Battle in the Bay (3DS), an action that takes place after the upcoming Disney film.
More details on all of these games (and a few others) can be found after the break. (more…)