Most Recent:
Mobile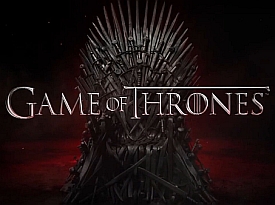 After announcing it almost a year ago, Telltale Games is finally ready to talk about their Game of Thrones adaptation on their official blog. The first episode, "Iron From Ice," will debut on the PC (Win/Mac), PS3, PS4, Xbox 360, Xbox One, and iOS App Store "soon." Telltale said that it will also appear on "additional platforms," but that's most likely just confirmation that the episodic series will eventually appear on the many, many Android devices out there.
Unlike previous episodic games from Telltale, Game of Thrones will take place over six episodes and will initially take place towards the end of the third season of the show. Future episodes will push the narrative through to the beginning of the fifth season (which will begin airing on HBO in Spring 2015). However, the members of House Forrester that Telltale will spotlight in the game have yet to appear on the popular show:
House Forrester is a noble house from the Wolfswood in the north of Westeros. Bannermen to House Glover, they have always offered unswerving loyalty to the ruling great house of the North – the Starks. The Forresters are seated at Ironrath, an imposing stronghold surrounded by towering ironwood trees. Built over fifteen hundred years ago by Cedric Forrester and his triplet sons, Ironrath is a testament to the strength and endurance of Ironwood. The Forrester house words are "Iron from Ice," which echoes their belief that – like the ironwood itself – the adverse conditions and unforgiving landscape of the North only makes them stronger.

Ironrath sits on the edge of the largest ironwood forest in Westeros, which has proven to be a strategic advantage for the House. The trees are a valuable commodity; many of the best weapons, ships, and defensive structures include the use of ironwood. House Forrester controls the majority of the ironwood forests in the Wolfswood, much to the chagrin of their bitter rivals, House Whitehill.
All told, players will control five different characters throughout the series, which Telltale promises will up the complexity considerably: "Playing as five characters not only reflects the epic scope of Game of Thrones, but is also something that the player needs to be mindful of. This is because the actions of one character can ripple out to affect the rest of House Forrester. Multiply the actions of one character by five, and you're truly playing the Game of Thrones… where you win, or you die."
Game of Thrones: Iron From Ice is expected to be available before the end of the year, but only Telltale knows how soon is "soon."