Most Recent:
Xbox 360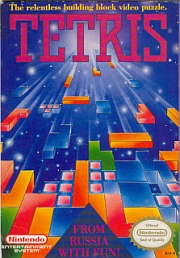 Polygon recently celebrated its fifth birthday with a weeklong countdown of their choices for the "500 Best Games of All Time."
Along with a high-profile roster of special guests (including Jeremy Parish, Susan Arendt, Jon-Paul Dyson, and Benj Edwards), the site's staff put together this massive ranking of games that includes titles from nearly every platform and stretching back to the very beginning of the medium. They even set some ground rules:
We asked everyone to vote based on innovation, polish and durability, rather than simply personal taste. We cut games released in 2017 to eliminate recency bias. And we left out sequels that we deemed too similar to the games that came before them.

Collecting all those votes together, we then combed through the data for anomalies and came up with the final order you see here.
Polygon's final tally looks very similar to our own "Scientifically Proven Best Video Games of All Time," and this includes their selection of Tetris as the #1 game of all time.