Most Recent:
Xbox One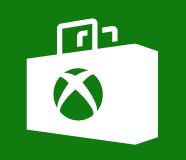 The final day of Microsoft's Summer Spotlight promotion is here… and so are its last three games.
The first of those three games is Magnetic: Cage Closed, a first-person puzzler for the Xbox One that encourages players to "manipulate and master magnetic forces." This special Magnet Gun will give players the ability to navigate the game's deadly maze.
Also available this week is Blues and Bullets, the first part of an episodic adventure series that casts players in the role of Elliot Ness. With his days with The Untouchables over, Ness is living out his days working in a diner and keeping his head down. But you can't keep a good lawman off the case and he's quickly drawn in to the "increasingly morbid and decadent scenarios" that grip Santa Esperanza.
Nova-111 is a side-scrolling space exploration that asks players to pilot their trusty ship to"fix space-time and search out the scientists lost in the aftermath of the universe's greatest experiment." No pressure there.
Finally this week, Whispering Willows is a side-scrolling puzzler where players explore a mansion as Elena, a young girl who can project her spirit outside of her body. Elena needs to use this supernatural ability to communicate with the benevolent spirits and wicked wraiths of the mansion, solve their riddles, and find her missing father.
More information on all of these games can be found after the break. (more…)