Most Recent:
Xbox One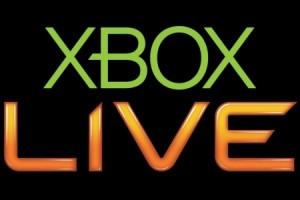 Three new games are now available to download from the Xbox Games Store including one Xbox 360 title and a pair of Xbox One games. First up, Midnight City has brought Slender: The Arrival, the first game starring the sinister Slenderman, to the Xbox 360 today and he's joined by FIFA 15 from EA Sports:
Slender: The Arrival ($9.99)
You're on your own. No one to come for you. No one to help you. No one to hear you scream. Slender: The Arrival is the official video game adaptation of Slender Man, re-created from Mark Hadley's original nerve-shattering sensation. Developed in collaboration with Blue Isle Studios, The Arrival features a brand new storyline, improved visuals, great replay value, and most importantly, survival horror at its best.

FIFA 15 ($59.99)
FIFA 15 brings football to life so fans can experience the sport like never before. Authentic Player Visuals make players look lean, athletic, and true to their real-life appearance. Player Control heightens the responsiveness of player movement, giving athletes more control and personality on the ball, and makes Man-to-Man Battles more rewarding than ever before. Football is the greatest drama on earth and FIFA 15 puts fans center stage allowing them to experience the intensity of the world's greatest sport.
And the Xbox One is now home to Hidden Path's tower defense title, Defense Grid 2; Zen's tower-smashing title, CastleStorm; and EA Sports' FIFA 15:
FIFA 15 ($59.99)
FIFA 15 brings football to life in stunning detail so fans can experience the emotion of the sport like never before. Witness the intensity of crowds chanting and cheering like on match day, and listen to commentators guide fans through the story of the game with Dynamic Match Presentation. For the first time ever, all 22 players on the pitch are connected with Emotional Intelligence – now players will react to opponents and teammates within the context, and relative to the narrative of the match.

Defense Grid 2 ($24.99)
Defense Grid 2 is the highly-anticipated sequel to Hidden Path Entertainment's 2008 Defense Grid: The Awakening. Setting the bar as the definitive tower defense game, Defense Grid 2 introduces new worlds and threats to test your tower placement strategies. With a bold new look, a compelling single-player campaign, and the addition of new game modes, online player-versus-player and multiplayer co-op, every play-through brings fun new opportunities and challenges.

CaslteStorm: Definitive Edition ($14.99)
Welcome to the world of CastleStorm, a super genre mashup of 2D physics destruction mashed with tower defense brawler! CastleStorm was born out of the fond childhood memory of building and destroy Lego castles. The clouds bring rumors of war…It's Knights vs. Vikings in CastleStorm, where medieval warfare meets 2D physics-based destruction! Controlling the battle in real time, players will harness the power of medieval artillery, manage a fearsome ground attack, and cast powerful spells! CastleStorm features a story-driven solo campaign, a custom castle editor, online multiplayer, co-op modes, and more. Building castles and knocking them down has never been so much fun!