Most Recent:
Gaming Etc.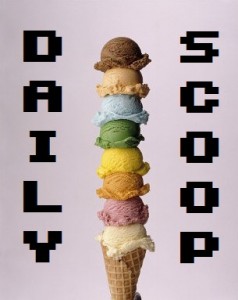 The deals have started coming in hard and fast for Black Friday, and even if you've sworn off leaving the house, and don't want to encourage people to shop on Thanksgiving, it's impossible to miss the lists and ads for sales that are popping up everywhere. I plan on doing some shopping from my couch this week, but that's it. I'm not going near any stores!
If you're looking for some new video game-inspired duds, look no further than the awesome sales happening at Insert Coin Clothing. It's too bad the shirt I want – Joel's Flannel – isn't on that list!
There's also a great sale happening at Shirt.woot these days – they've got all of their catalog available for a limited time! Check out their massive video game section to pick up that shirt you missed. The sale restarts every night at midnight, so if one you want isn't available now, just try back later!
You might want to also check out this huge list of games on sale at Amazon. You might just find that game you've been waiting to go down in price on this list! It is a beautiful thing.
And finally, let's check out some more t-shirts! (more…)