All Articles:
100 Ft Robot Golf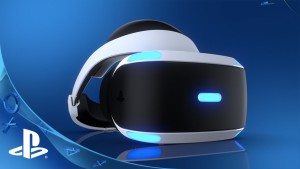 Sony just announced their PAX East 2016 lineup on the PlayStation Blog, and there are over 20 games on the list. Just think… you could be playing Uncharted 4: A Thief's End as soon as next week.
And that's not all. PlayStation VR will also be at PAX East, and they'll have 10 games available to try out. There will also be several PlayStation 4 games as part of the Indie Megabooth this year, including Metrico+, Moon Hunters, and Read Only Memories.
Hit the jump for the full list of games PlayStation will have in their booth at PAX East from April 22nd to April 24th. (more…)
One hundred foot robot golf.
Close your eyes and let your imagination do its magic to those words. Are you picturing giant robots running between skyscrapers while smacking golf balls with giant clubs? Congratulations, you've perfectly sussed out everything you need to know about No Goblin's upcoming PS4 game, 100 Ft Robot Golf. Oh, and open your eyes, because No Goblin's Dan Teasdale used a little golf pencil to write up a post on the PlayStation Blog further describing the game:
I love telling people about 100 Ft Robot Golf, because the name instantly describes what this game is. It's impossibly huge robots playing golf! The twist is that not only are the robots directly controllable in real time, but they're playing golf in a fully destructible environment. You can now destroy that pesky obstacle that's blocking your shot to the green, or even push it in the way of one of your golf buddies!
100 Ft Robot Golf will be released for the PS4 sometime in 2016 and also include four-player splitscreen play, a unique single-player Campaign Mode (that focuses on the "stories behind some of the world's most famous robot golfers"), and support for Sony's PlayStation VR headset.