All Articles:
A Game of Thrones: Genesis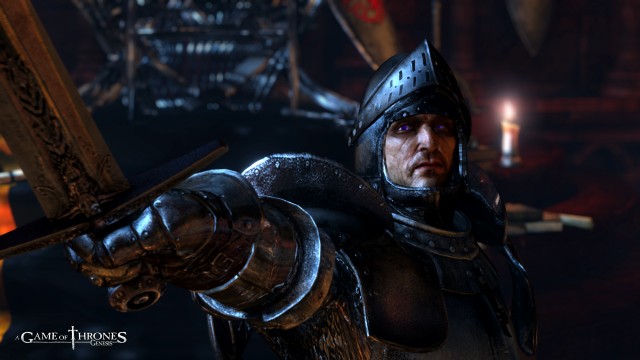 Are you like me, and foolishly thought A Game of Thrones: Genesis was still months away from release? Well, the dude in that new screenshot above is here to tell you that the game will launch for PC on September 29. As though this month wasn't crowded enough already…
A little more information about the game has been revealed over at Focus Home Interactive's official website:
Faithful to the world imagined by George R.R. Martin, A Game of Thrones – Genesis emphasizes the backstabbing and political intrigues which are common in Westeros and the fight for the Iron Throne. Command the assassination of an opponent's Great Lord, set up secret alliances, send a spy to take the place of the opponent's unit, or harass his trade routes to weaken his economy. Treasons, espionage, kidnapping and ransoms… treachery is everywhere, so always watch your back!

It is also very possible, by cleverly using all the low blows the game allows you to use, to earn victory without ever entering an open war or recruiting any army. A real first in a real-time strategy game!
Damn. This game just keeps sounding better and better. Hit the jump for all of the brand new screenshots. (more…)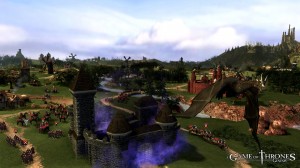 Fans of the fantasy soap opera happening in Westeros, rejoice! The official site for A Game of Thrones: Genesis has opened its doors. There's a plethora of terrific stuff on this site, my favorite being the "Houses" section that details where each house is from, gives a description of their background, and gives details on both their "special units" and "house bonuses." Wow. There's also news, tons of media, a forum, a community section (which takes you into the world of the fans of the entire series and not just the game), and a shop, which just takes you to a page that says "work in progress."
Watching the HBO miniseries but haven't read the books yet? Fear not, hipsters – we've got you covered. Buy this super cheap and mega awesome miniseries tie-in cover box set for $19.78. No, seriously. Do it. Read more books, people. Or at least give the authors some money. (You should also buy this Walking Dead Compendium – you're the same people who haven't read the comics yet but love the show. Tsk, tsk!)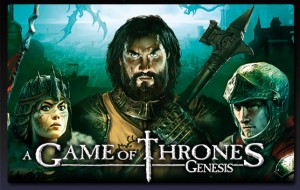 If you're a fan of the fantasy series A Song of Ice and Fire, or one of the inevitable hipsters who is now because there's an HBO series about it, there's a Real Time Strategy game based on it coming out for PC this summer (with a story supervised by author George R.R. Martin). A Game of Thrones: Genesis from Cyanide Studio allows players (I love it when games give us permission) to experience 1000 years of Westeros history, from its founding up to Aegon the Conquerer's invasion and the War of the Usurper, which sound totally awesome.
The game seems to be more in line with Civilization than Age of Empires, as you can use economic and diplomatic tactics to crush your opponents instead of sending a thousand knights on horseback their way. I might have to check this out if my laptop can run it, judging by just how cool the screenshots below are. (more…)