All Articles:
A World of Keflings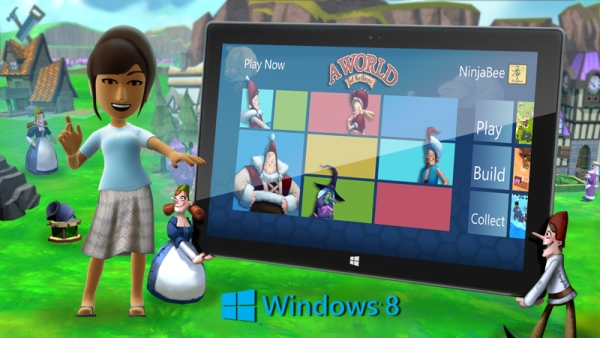 A few days after announcing that Windows 8 and Wii U versions of A World of Keflings, NinjaBee has confirmed that both versions of the world builder will be available to play on the PAX East show floor this weekend. The developer also plans to let gamers get their hands on Nutjitsu, their next original game.
If the idea of playing an unreleased game doesn't get you excited, how about receiving a free game after you play the unreleased one? While supplies last, NinjaBee will give away a free copy of the PC version of A Kingdom For Keflings to anyway who tries out Nutjitsu or A World of Keflings.
The developer will also be holding a Nutjitsu high score challenge (two winners a day will receive 1600 Microsoft Points) and a fully-stocked merchandise booth.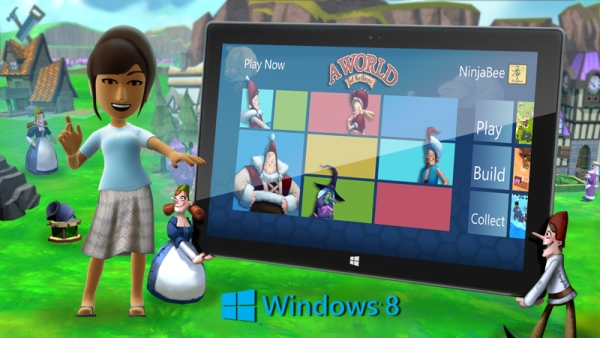 NinjaBee has announced that A World of Keflings, the popular city-building game that came to the Xbox Live Arcade in 2010, is available in the Windows 8 Store now and will be released on the Wii U later this year.
Brent Fox, Art Director at NinjaBee commented, "Both of these new platforms offered us huge advantages and were ideal marketplaces for a light-hearted city-builder. Windows 8 gave us the chance to make the game mobile and add in very smooth, natural touch controls. The Wii U has allowed us to significantly enhance the game's visuals and, with the Wii U GamePad, explore new ways to interact with the game and its characters."
Gamers who sign onto Xbox Live on Windows 8 will be able to experience playing as their own Xbox Avatar, compete with Xbox Live Leaderboards, and be able to unlock 20 all-new Achievements. However, A World of Keflings on Windows 8 does not include multiplayer or support Avatar FameStar functionality.