All Articles:
Agents of Mayhem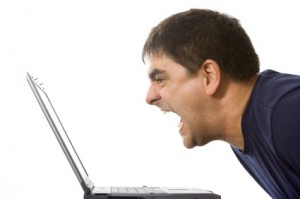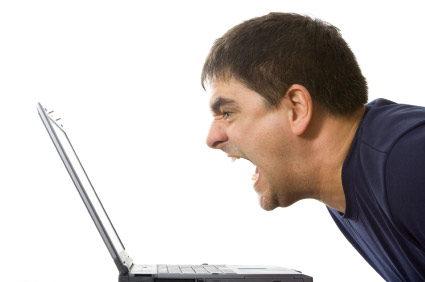 SAG-AFTRA, the largest union for voice actors and stunt performers in Hollywood, authorized a strike against some game developers and production studios nearly two weeks ago. Because of the strike, all work ceased on a number of in-development projects, including a few unannounced games, such as Madden NFL 18 and Brothers in Arms 4.
Today, the union updated their list of projects that aren't being struck, and it too includes a large number of unannounced projects.
Perhaps the biggest inclusion in the non-struck list is Guardians of the Galaxy: The Video Game (AKA "Blue Harvest"). It's easy to assume that Marvel is developing a tie-in mobile game for the film sequel, but it interestingly shares a production house with Telltale's The Walking Dead: A New Frontier. So it's not too far of a leap to assume that Telltale's mysterious Marvel project might star the Guardians of the Galaxy.
Call of Duty: Infinite Warfare, which launches this Friday, is also on the list, presumably because of the voice work needed for its Season Pass content. But the 2017 Edition of the long-running franchise, which is in the works at Sledgehammer Games, is included as well. The game is currently known as Call of Duty: Stronghold, though an additional codename, Call of Duty: Lethal Combat, is also included. Unfortunately, neither of these names gives us any idea where Sledgehammer is taking the Call of Duty franchise next.
Electronic Arts has four titles on the list, including Mass Effect: Andromeda. The other three are all listed under codenames, so all we can do is speculate as to what "Project X" (AKA "Delta"), "Walrus," and "Yuma" refer to.
WB Games also has four titles on the list, all under codenames: "Lego Zeus," "Metallica," "Sabbath," and "Kraken." I know it's just following the naming convention established by the others, but I would love a Lego retelling of the Greek myths.
Another mystery game is in the works at Take-Two, and it has three codenames. Dust (AKA "Dark Future & Aces High") could be literally anything. However, the references to gambling and deserts might lead some to make the leap to Red Dead Redemption 2.
Insomniac has a single game in the non-struck list and it goes by the codename "Sleepless." It's possible that "Sleepless" is a stand-in for their Spider-Man game, which does take place in "The City That Never Sleeps." I'd also wager that Final Fantasy Black is actually a codename for Final Fantasy XV, which has previously been referred to by Square Enix executives as the "dark side" to Final Fantasy XIII's "light side."
Finally, a listing for Project Atlas (AKA "Saints Row") is no doubt referring to Volition's recently announced Agents of Mayhem, which is said to take place in the same universe as Saints Row.
The SAG-AFTRA union plans to hold a second picket this Thursday, November 3, in front of the offices of WB Games in Burbank.
Posted in

Mobile, News, PC, PS4, Xbox One
Tagged

Agents of Mayhem, Call of Duty 2017, Final Fantasy XV, Guardians of the Galaxy, Mass Effect: Andromeda, Red Dead Redemption 2, Spider-Man
After announcing their newest project this morning, it looks like Volition has decided to give the Saints Row series a rest. Although its possible the Third Street Saints may make an appearance in Agents of Mayhem, as the developer's next game will take place in the same universe as the Saints Row saga.
Described as a "new comic hero universe" by publisher Deep Silver, Agents of Mayhem is packed to the brim with colorful characters, whom you can meet in the lengthy Cinematic Announcement Trailer embedded above.
In a simultaneous global assault, LEGION [League of Evil Gentlemen Intent on Obliterating Nations] has taken control over the nations of the world and the only force left to stop them is MAYHEM [Multinational Agency for Hunting Evil Masterminds]. Led by the mysterious and no-nonsense Persephone Brimstone, MAYHEM's elite Super Agents are called to the city of Seoul, South Korea. Led by LEGION Minister Doctor Babylon and his diabolical lieutenants, a nefarious plot is set in motion to build a world-altering device that will grant unrivaled power to the supervillain organization. In order to stop LEGION and take back the world, the Agents of Mayhem will traverse a sprawling urban battlefield from the ground to the rooftops and team up as a super-agent collective to stop LEGION at any cost.
Agents of Mayhem will be released for the PC, PS4, and Xbox One sometime next year, but we'll get another extended look at the open world superhero title at this year's E3 Expo.

Ever since acquiring the rights to Saints Row and Metro during the THQ auction (and the subsequent acquistion of Homefront), Deep Silver has become a name that a lot of gamers are now familiar with. Thanks to these acquisitions, and the continued success of the Dead Island franchise, Deep Silver is no longer thought of as a small publisher staring up at giants. They may not be a giant themselves yet, but the company is clearly on an upward path.
That's why it's not exactly a surprise to hear CEO Klemens Kundratitz tell MCV that the publisher is "very much looking forward to E3," because they're going to use the gaming expo to make "[their] next major announcement."
While it's easy to assume Kundratitz is referring to Saints Row 5 or Metro 3, there's always the chance the company could branch off into a new direction, as he also said: "Deep Silver has evolved over the last five years as a leading independent developer and global publisher. We are closing the gap between us and the top league of games companies. But at the same time we are determined to keep our independent spirit to be a great publishing partner for other independent companies and form alliances that work for both partners in the long-term, in both the physical and digital space."
The 2016 E3 Expo kicks off on June 14.