All Articles:
Alan Wake 2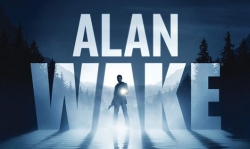 Now that Remedy Entertainment has completed development on Quantum Break (which will be available for the PC and Xbox One on April 5), the team might be getting ready to return to the adventures of an old friend.
Alan Wake was released for the Xbox 360 by Remedy in 2010, and now a trademark application for "Alan Wake's Return" has popped up on the website for the European-based Office for Harmonization in the Internal Market (Trade Marks and Designs). Remedy also recently went to the trouble of securing the AlanWakesReturn.com domain.
Remedy's Sam Lake has often discussed his desire to bring back the Alan Wake series. Last year, he even admitted that an "aborted prototype" for the game could be found in his office.
Obviously, the developer's true intentions are still a bit of a mystery, but a free copy of Alan Wake will be included with every pre-order for Quantum Break. And that is certainly a great way to get a more-or-less dormant franchise back in the spotlight.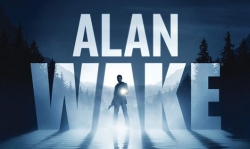 Remedy Entertainment opened their doors to Polygon this week, and in addition to pulling back the curtain on an aborted prototype for Alan Wake 2, the studio also confirmed they're "in talks" with Microsoft to produce a remake of Alan Wake for the Xbox One.
Remedy's Chief Creative Officer, Sam Lake, said: "I would love that to happen. Nothing has happened yet, but we are discussing this possibility with Microsoft. I hope it happens, we'll see."
And for those interested in Alan Wake 2, don't be scared off by the words "aborted prototype." Lake also said that Remedy wants to return to the world of Alan Wake and may do so after development is completed on Quantum Break. The developer holds the rights to any sequel, so even if Microsoft isn't interested, they could pitch it to other publishers or even take the game to Kickstarter:
"Ultimately, these things are business decisions," Lake told Polygon. "We are definitely not ruling anything out and looking at different opportunities, but nothing is set in stone at the moment."
Alan Wake was originally released for the Xbox 360 in 2010. Alan Wake's American Nightmare, an Xbox Live Arcade spinoff, was released in 2012.

With only hours before the start of E3, the air is electric with anticipation. And it was ramped up a notch with this mysterious tweet from Sam Lake, the lead writer of Alan Wake.
The link leads you to a blog called This House of Dreams, written by the ambiguous Samantha. While this has led to some speculation that there will be a character named Samantha in the next game, it could also be Sam Lake using the female form of his own name. The blog, created back in February, details Samantha's life as she buys an old house to renovate. Fans of the game will discover several allusions to Alan Wake within the various posts.
Coupled with this treasure trove of mysteries is the fact that the domain registry information for the AlanWake2.com URL was updated on June 4. Is the update tied to a potential E3 reveal? We'll find out soon enough.
[Source: Only SP]