All Articles:
Angry Birds Stella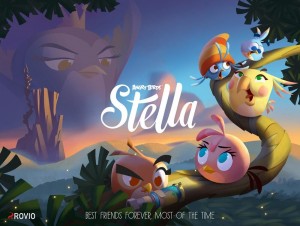 As promised yesterday, Rovio has revealed the first details about the newest Angry Birds game, Angry Birds Stella. Is it supposed to be Angry Birds for girls? Don't girls already love the Angry Birds games?
Anyway, Stella is a small pink bird and she'll be joined in her battle against the crafty swine by her five "friends/frenemies," who are currently without names. Wait, frenemies? Is it supposed to be Angry Birds for mean girls? Perhaps it's an Angry Birds/Disney Princesses crossover thing as the big bird in the back is wearing a crown (is that Queen Stella?). And technically, there are no pigs in this image, so who knows if they'll even be part of the game?
But one thing we do know is that Angry Birds Stella will be about "serious issues." According to Rovio, Stella and her friends/frenemies will "have to deal with some serious issues in order to protect their friendship and the environment they live in."
Angry Birds Stella will be available this Fall, presumably for mobile devices (though that's also unconfirmed). Until then, Rovio has promised that regular updates will be available at the game's official website. Seriously though, frenemies?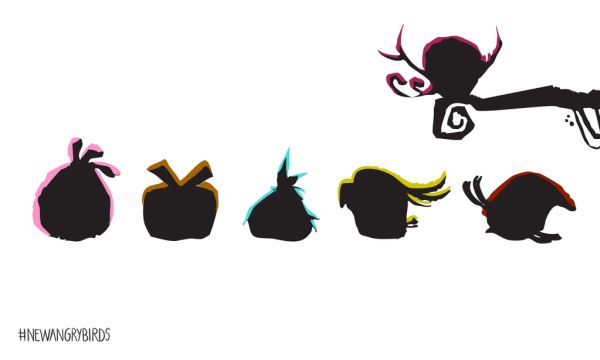 The official Angry Birds Twitter account has begun teasing the next game in the pig-hating series:
Big adventure with new birds coming soon! #NewAngryBirds pic.twitter.com/DWdZ7fBrXq

— Angry Birds (@AngryBirds) February 12, 2014
The game currently has no title, though Rovio has attempted to get people talking by tagging the post with the "#NewAngryBirds" hashtag. The image used to tease the untitled game is a bit on the mysterious side, so who knows what Rovio has planned for the "new birds." They're just silhouettes, but I'm liking the art style so far. And I'll go out on a limb and assume it's in development for mobile platforms.
A second tweet confirmed that Rovio plans to reveal more details about the game, including its title, tomorrow.