All Articles:
Ar Nosurge: Ode to an Unborn Star
The PS3 is being left behind in this week's PlayStation Store update. But if you own a PS4 or a Vita, you'll have a handful of new titles to play… especially if you're a PlayStation Plus subscriber.
PS4 players will get to go for the goooooaaaaaalllllll this week in Rocket League, a car combat game that adds a giant soccer ball to the arena. If you prefer to do your gaming on the go, one of 2014's best games, Geometry Wars 3: Dimensions Evolved, is now available for the Vita. Best of all, both these games are free for PlayStation Plus subscribers.
Also available this week is Skullgirls 2nd Encore, the second update (and first to appear on the PS4) to the popular fighting game from Lab Zero Games. It's joined by another updated re-release today, Ar Nosurge Plus: Ode to an Unborn Star, which expands Koei Tecmo's RPG for the Vita.
More information on these games (and a few other new releases) can be found after the break. And, as always, a full rundown of this week's new game add-ons and discounts is available at the PlayStation Blog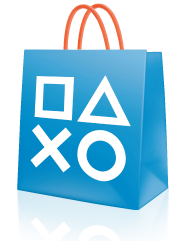 Sony pushed out another huge PlayStation Store update yesterday, adding 13 new games to their three platforms.
PS4 players can now look forward to owning EA Sports' latest soccer sim, FIFA 15, as well as Defense Grid 2 (a tower defense game from Hidden Path), Flockers (a Lemmings-like puzzler from Team17), and CastleStorm: Definitive Edition (a catapult game from Zen Studios).
EA Sports has also graced the PS3 with FIFA 15, and its joined by Slender: The Arrival (the first video game to star the titular Slenderman), Arcana Heart 3: Love Max!!!!! (an all-girl fighter from Arc System Works), Ar Nosurge: Ode to an Unborn Star (an RPG from Gust), Resonance of Fate (an RPG from Sega and Tri-Ace), and the PS2 Classic adaptation of WALL-E.
Finally, Vita owners can also download FIFA 15 and Arcana Heart 3: Love Max!!!!! as well as the futuristic tactical action of Frozen Synapse Prime.
More information about all of these can be found after the break. And a complete rundown of this week's new game add-ons can be found at the PlayStation Blog. (more…)

Tecmo Koei has announced that the latest prequel to the Ar Tonelico series, Ar Nosurge: Ode to an Unborn Star, is coming to America. The turn-based RPG is in development at Gust and will feature a character progression heavily based on relationships:
Ar Nosurge is a Fantasy, Sci-fi, "7 Dimension" RPG, that takes place in a world where music and song can create magic. It tells the compelling story of a civilisation that lost their planet and has been roaming the edge of space for 2000 years in search of a new home. The player follows two sets of characters: Delta and Casty, whose goal is to protect humanity and save the world, and Ion & Earthes, who are trying to find Ion a way home to Earth. The player can interchange between both pairs and soon discover a way to combine their storylines and strengths to eventually solve the mystery that shrouds their ongoing struggle.
Ar Nosurge: Ode to an Unborn Star will be released exclusively for the PS3 on September 23.