All Articles:
Armored Core V

It's taken more than 20 years, but Pit is finally back in Kid Icarus: Uprising for the 3DS. Hallelujah! (Cause he's an angel, get it?).
Also available this week is Team Ninja's Ninja Gaiden 3 for the PS3 and Xbox 360. It's the first game in the series without input from former studio head Tomonobu Itagaki and it comes with a sweet Dead or Alive 5 demo.
Rounding out the rest of the new releases is Capcom's multiplayer shooter, Resident Evil: Operation Raccoon City (PS3, Xbox 360); From Software's next Armored Core, Armored Core V (PS3, Xbox 360); and Konami's compilation of the second and third Silent Hill games, the Silent Hill HD Collection (PS3, Xbox 360).
A complete list of this week's new releases, including a Kinect game starring Pixar's greatest characters, can be found after the break. (more…)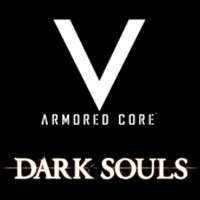 Namco Bandai is teaming up with From Software to bring two of the developer's most anticipated titles to North America. The Ridge Racer publisher has signed on to release Dark Souls in 2011 and Armored Core V in 2012.
Armored Core V is still over a year away, but From Software is promising that it will revolutionize the series with a stronger emphasis on tactics and geography that straight up shooting. The online multiplayer mode will also receive a facelift with team play and "huge battles on a global scale."
Darks Souls is the spiritual sequel to From Software's sleeper hit from 2009, Demon's Souls. Like it's predecessor, it'll be an action RPG "set in a rich, dark fantasy universe." But unlike it's predecessor, it'll be available for both the PlayStation 3 and Xbox 360. You can check out the game's first trailer after the break. (more…)