All Articles:
Assassin's Creed: Freedom Cry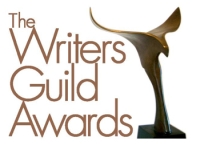 The Writers Guild of America has announced the nominees for this year's Outstanding Achievement in Videogame Writing award, which they use to honor the best game writing of the year.
Continuing their love affair with Ubisoft, the Guild nominated both new entries in the Assassin's Creed franchise, Assassin's Creed: Unity and Assassin's Creed: Freedom Cry, for this year's Writers Guild Award. Two other games are have also been nominated this year, Creative Assembly's Alien: Isolation and Naughty Dog's The Last of Us: Left Behind expansion. The full list of nominated writers can be found here:
Alien: Isolation (Sega)
Writers: Dan Abnett, Dion Lay, Will Porter

Assassin's Creed: Freedom Cry (Ubisoft)
Lead Scriptwriter: Jill Murray
Scriptwriter: Melissa MacCoubrey
Story: Jill Murray, Hugo Giard, Wesley Pincombe

Assassin's Creed: Unity (Ubisoft)
Story: Alexandre Amancio, Sylvain Bernard, Travis Stout
Scriptwriting: Alexandre Amancio, Travis Stout, Russell Lees, Darby McDevitt, Ceri Young
Additional Scriptwriting: Jeffrey Yohalem

The Last of Us: Left Behind (Sony Computer Entertainment)
Written by: Neil Druckmann
Writers from Naughty Dog and Ubisoft have been trading off top honors at the WGA Awards for the last five years. Naughty Dog prevailed last year for their work on The Last of Us, following wins for Uncharted 3: Drake's Deception (2012) and Uncharted 2: Among Thieves (2010). In between, Ubisoft collected a pair of WGA Awards for Assassin's Creed III: Liberation (2013) and Assassin's Creed: Brotherhood (2011).
If history repeats itself, writers from Ubisoft will be hoisting a trophy in victory when the winners of the 2015 Writers Guild Awards are announced on February 14.

Sony has just uploaded another big update for the PlayStation Store and while it doesn't have something as tantalizing as the TitanFall open beta, it's still chock full of impressive downloads. But speaking of betas, an open beta for the PS4 edition of Final Fantasy XIV: A Realm Reborn was included in today's update.
As for this week's new games, current-gen and next-gen gamers will be able to download a rebooted version of Capcom's beloved side-scroller Strider, which was developed by the now Amazon-owned Double Helix. PS3 and PS4 owners will also get a chance to try out Assassin's Creed: Freedom Cry, a standalone expansion to Assassin's Creed IV that doesn't require players to own its parent game. In addition to Freedom Cry, Ubisoft released a PS4 edition of Rayman Legends.
Finally, the PS2 Classics section is now home to Neo Contra, an odd entry in Konami's Contra franchise, but one worth checking out all the same.
More information on all of these titles (and a few others) can be found after the break. A complete rundown of this week's new game add-ons can be found at PlayStation Blog. (more…)
Assassin's Creed: Freedom Cry, originally an add-on for Assassin's Creed IV: Black Flag, will be available later this month as a standalone game. It will be available for PlayStation 3 and PlayStation 4 on February 18, and on PC starting February 25. Both versions will cost $14.99, and neither one will require that the player own Assassin's Creed IV: Black Flag. Though Ubisoft was unclear on whether the standalone game would be available as a retail disc, a digital download, or both.
Tony Key, the senior vice president of sales and marketing at Ubisoft, said, "We decided to release Assassin's Creed: Freedom Cry as a stand-alone game for both fans and newcomers to the Assassin's Creed universe. Assassin's Creed: Freedom Cry delivers key elements of an Assassin's Creed game, including a new hero, new environments and new weapons."
In Assassin's Creed: Freedom Cry, you play as Adewale, a former slave who is now a trained Assassin. He must face his past when he is shipwrecked in 18th century Haiti, however, and he kills enemies while freeing slaves. Once he's done on land, he'll take to sea, fighting the slave owners and bringing them to justice.