All Articles:
Assassin's Creed III: Liberation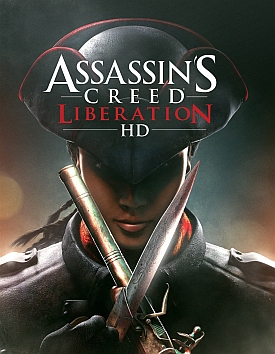 Aveline de Grandpre, the first female Assassin to star in Ubisoft's long-running Assassin's Creed series, will make the leap from Sony's Vita handheld to the PC and consoles this week in Assassin's Creed: Liberation HD.
The remake is now available to download from the Xbox Live Game Store for $19.99 and features improved high definition graphics and new missions for the main character.
So sail the high seas and read all about it here:
Assassin's Creed: Liberation HD, is the remastered striking chapter of the pre-American Revolution Assassin's Creed saga . The year is 1765. As the events leading up to the American Revolution heat up in the north, Spanish forces plan to take control of Louisiana in the south – but they have yet to reckon with Aveline, an Assassin with a French and African mixed heritage, who finds herself on an unforgettable journey that will take her from the crowded streets of New Orleans to voodoo-haunted swamps and ancient Mayan ruins. Taking full advantage of its new hardware, Assassin's Creed: Liberation HD introduces graphical improvements and new missions that dive deeper into Aveline's story.