All Articles:
Atelier Ayesha: The Alchemist of Dusk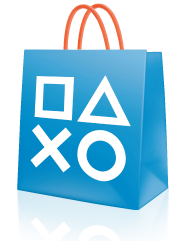 This week's PlayStation Store update is either incredibly skimpy or incredibly generous, depending on your point of view. If you're interested in Sony's PlayStation Now game streaming service on the PS4, you'll be pleased to know that a subscription option is now available. Currently boasting more than 100 PS3 games, PlayStation Now is definitely a window into the PS3's more obscure corners.
If you're looking for new releases, a few new games were added to the PlayStation Store this week, including a PSP game. Monopoly Plus (and its two add-ons, Monopoly Deal and My Monopoly) is the only new PS3 game.
The handheld realm is where its at this week as five new games are now available. Two of the games, Bandai Namco's Atelier Ayesha Plus: The Alchemist of Dusk and Hello Games' Joe Danger 2: The Movie, are shrunk down (but expanded) Vita versions of previously-released PS3 games. And Fat Princess: Piece of Cake is a match-3 puzzler set within the Fat Princess world.
Finally, that PSP game is Brandish: The Dark Revenant, an action RPG from XSEED that is actually a remake of a Super NES game that was first released in 1995.
More information about all of games can be found after the break and a full rundown of this week's new game add-ons and discounts can be found at the PlayStation Blog. (more…)

Alright, after a few slow weeks, we've got a much more substantial list of new releases this week.
Leading the pack is Crystal Dynamics' Tomb Raider reboot. The game travels back to Lara's first adventure and looks to be more of a survival tale than a hunt for shiny babble #23. It'll be available for the PC, PS3, and Xbox 360 and it definitely looks interesting.
Another interesting entry in this week's new release list is SimCity. The last game in series, 2007's SimCity Societies, made quite a few changes to the standard SimCity mechanic. SimCity, while not technically a "reboot," will attempt to bring back the franchise's familiar feel.
Also available this week this is Castlevania: Lords of Shadow – Mirror of Fate, the 3DS interquel set between Lords of Shadow and the upcoming Lords of Shadow 2. Namco Bandai will also bring Atelier Ayesha: The Alchemist of Dusk exclusively to the PS3 this week.
Finally, it's time to play ball as MLB 13: The Show (PS3, Vita) and MLB 2K13 (PS3, Xbox 360) are ready to enter the batter's box. Just 29 days until opening day.
A complete list of this week's new releases can be found after the break. (more…)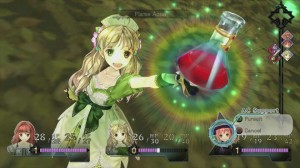 The latest in the Atelier series, Atelier Ayesha: The Alchemist of Dusk, is coming to the United States exclusively for the PlayStation 3 on March 5. Tecmo Koei America is bringing Ayesha Altugle's story to our shores. Since her grandfather died and her younger sister disappeared, Ayesha has locked herself away in her workshop, selling medicine to survive. When she finds out her younger sister is still alive, she goes out searching for her.
The game features a new Diary System, which will give Ayesha access to bonus stats, as well as more items and recipes. In addition, missions are no longer timed, but instead are connected, helping to determine Ayesha's success in finding her sister.
For more screenshots, check out the Atelier Ayesha Facebook page.