All Articles:
BandFuse: Rock Legends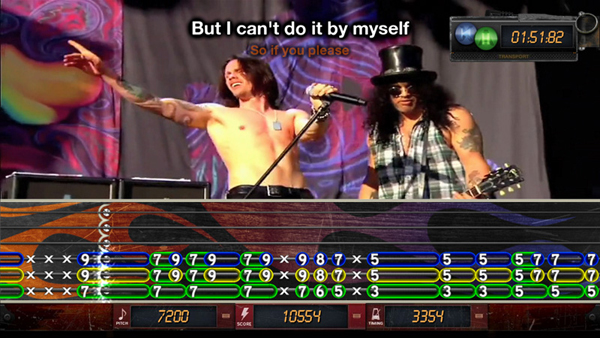 So you got burned when you showed your friend "Through the Fire and Flames" on Expert, and he insinuated you couldn't play it on a REAL guitar. Well, Realta Entertainment Group and Mastiff are teaming up to offer you the authentic experience.
BandFuse: Rock Legends is due out in 2012, and it allows gamers to plug their guitars and microphones into their Xbox 360 and play along with their favorite songs using animated tablature. This approach gets novices jamming right away, and helps more advanced players master their instrument, so don't be intimidated, newbies! Grammy-winning guitarist Slash, formerly of Guns N' Roses, will serve as BandFuse's master instructor, and other artists will be integrated to mentor players.
Gamers can expect a wide variety of hit songs to play along to, from artists like Coldplay, Lynyrd Skynyrd, Judas Priest, and Maroon 5.
For more information, check out the game's official website.