All Articles:
Battle Chasers: Nightwar

THQ Nordic has announced plans to bring seven games to this year's PAX East convention, including a newly-announced re-release of De Blob. The ultra-colorful puzzle platformer originally debuted on the Wii in 2008, and it'll get a second life on the PC (via Steam) this Spring after its available to download on April 27.
Joining De Blob in THQ Nordic's booth (#20037) will be Sine Mora EX, an enhanced re-release of the horizontally-scrolling shooter. Set to be released for the PC, PS4, and Xbox One this Summer, THQ Nordic will bring a special High Score Challenge demo to PAX East for fans to try out. If you're in Boston for the big show, the publisher will also be demoing a trio of RPGs on the show floor… the post-apocalyptic ELEX, the retro-inspired Battle Chasers: Nightwar, and RTS/RPG hybrid SpellForce 3.
Finally, THQ Nordic will have Weappy Studio's This is the Police and the RTS Lock's Quest on display.
PAX East is scheduled to begin on March 10, and you can learn more about the games that THQ Nordic is bringing to the show after the break. (more…)

Nordic Games has updated their release calendar for the next two years and it includes a quartet of new RPGs in addition to a few games we already knew about (The Book of Unwritten Tales 2 for mobile/Wii U, Battle Worlds: Kronos for PC/PS4/Xbox One, MX vs ATV Supercross Encore for Xbox One, and Aquanox Deep Descent for PC/PS4/Xbox One).
The publisher is referring to their upcoming RPG slate as the "Big Four" and it includes a mix of sequels and original properties. This year, Nordic will release multi-generational saga The Guild 3 and RTS/RPG hybrid Spellforce 3 exclusively for the PC. And next year, they plan to launch the action RPG ELEX and the traditional JRPG-styled Battle Chasers: Nightwar for the PC, PS4, and Xbox One.
More information about Nordic's "Big Four" can be found after the break. (more…)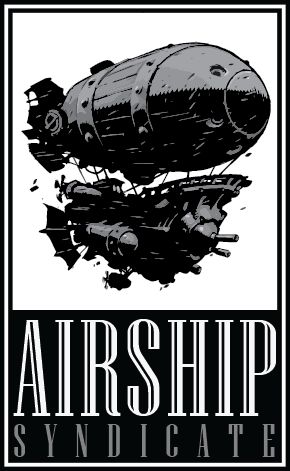 Joe "Joe Mad" Madureira is a pretty big name in the comics industry, having worked on multiple titles in the Marvel universe such as Deadpool, Uncanny X-Men, Avenging Spider-Man, The Ultimates, and Savage Wolverine. He was also one of the founders of Vigil Games, which developed Darksiders and Darksiders II for THQ before the publisher closed its doors in 2013. Since then, many of Vigil's developers have found homes at Gunfire Games and the now defunct Crytek USA. Madureira himself (along with Ryan Stefanelli, Steve Madureira, and other ex-Vigil employees) has also set sail for new pastures… specifically that of Airship Syndicate.
Airship Syndicate is located in Austin, Texas and is currently gearing up to begin work on their first project. Details are pretty sparse right now, but the developer did say on their official website: "RPG? Metroidvania? Battle Chasers Open World Kart Racer? You never know. Any way you shake it, adventure is the name of the game."
Howwever, Stefanelli told Game Informer that the team will be small, and that they plan to create, "classic experiences with a modern edge." That's a common refrain for indie teams these days. Stefanelli added that Airship's first game is currently in development for the PC and consoles with Madureira chiming in to say, "the game we're working on now isn't [Darksiders III]."