All Articles:
Battlefield 1943

Microsoft is celebrating their Xbox Live service's 10th birthday today, and instead of asking for gifts, they're the ones doing the giving…
Today and tomorrow, all Xbox Live members will be able to download a free copy of Wreckateer. It would have been nice to give away a game that every Xbox 360 owner can play, but a free game is a free game. The Kinect-exclusive is regularly priced at 800 Microsoft Points ($10).
If Wreckateer isn't your kind of game, Microsoft has also cut the price of seven of the biggest Xbox Live Arcade titles. Bastion (600 Microsoft Points), Geometry Wars: Retro Evolved (200 Microsoft Points), Castle Crashers (600 Microsoft Points), Fruit Ninja Kinect (400 Microsoft Points), Battlefield 1943 (600 Microsoft Points), Peggle (400 Microsoft Points), and Full House Poker (400 Microsoft Points) are all 50% off from today until November 22.
Xbox Live users can also download a special 10th anniversary Gamerpic this week. Doing so will enter you in a contest to obtain a special 10th anniversary Xbox 360 console. Yes, please.
Finally, Microsoft's Major Nelson has given away 90 one-year Xbox Live Gold subscriptions so far today. He's got 10 more he plans to give away in 15 minutes (at 7 PM Eastern), so head over to his blog and enter.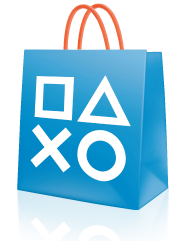 For over 20 years, Tetris has captivated the world. And in 2011, it sank its tetrahedronal teeth into PS3 gamers all over again as the vintage puzzler managed to outsell every other PSN game on the PlayStation Store. Sing it with me!
Doo, do do do, do do do, do do do, do do do, do do do, do, dododo.
The data comes from a Game Informer report listing the ten best-selling PSN games for 2011. Other top ten contenders include the Resident Evil 4 HD remake, the InFamous 2 standalone expansion InFamous: Festival of Blood, and Telltale's Back to the Future adaptation.
You can find the full list, as well as a look at the bestselling DLC add-ons, after the break. (more…)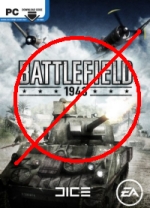 Karl Magnus Troedsson, the General Manager at DICE, has used the Battlefield Blog to announce what we've all suspected for a while now: the PC version of Battlefield 1943 is dead. The developer has finally cancelled the oft-delayed shooter along with the PC version of the "Onslaught" add-on for Battlefield: Bad Company 2.
Battlefield 1943 was initially released on the PlayStation Network and Xbox Live Arcade in July of 2009.
Troedsson cited the company's desire to move forward as the reason for the cancellation, specifically moving on to Battlefield 3:
We know some of you eagerly have been awaiting Battlefield 1943 and Battlefield: Bad Company 2 Onslaught on PC. I'm sad to say that these two titles are now officially cancelled. Instead, our talented teams will focus on delivering the greatest possible gaming experience in our next behemoth release. We're confident this will lead to an even better experience in Battlefield 3, not only on PC, but on all platforms.