All Articles:
Battlefield 6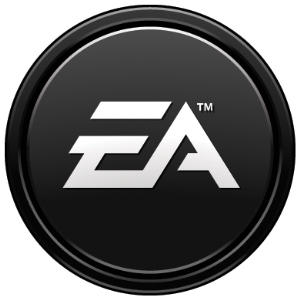 Electronic Arts delivered their quarterly financial report to investors last night, and Chief Financial Officer Blake Jorgensen delivered some (not unexpected) news about the publisher's 2018 slate of games.
Jorgensen reiterated that the currently untitled Battlefield 6 will be released in 2018, alongside a "full slate" of EA Sports titles (presumably FIFA 19, Madden NFL 19, NHL 19, and NBA Live 19), and BioWare's Anthem. It looks like multiple in-game events for Star Wars: Battlefront II are also on tap for next year:
The core of our fiscal 2019 is in a full slate of sports titles and their associated live services, plus new live services from Star Wars: Battlefront II. We will add the next Battlefield game and moved into the action genre with Anthem. We expect our subscriber base to continue to grow and our new mobile titles to benefit from players looking for deeper experiences with higher production values.
Later in the presentation, CEO Andrew Wilson added that EA Sports is planning something connected to next year's World Cup:
On World Cup, we don't have any news to announce right now, but at EA Sports we have a long tradition of celebrating the World Cup and bringing it to life for fans, stretching back to the World Cup 1998. So as it gets closer, the world's largest sporting event, we'll announce more details on how we'll continue this tradition.
Electronic Arts's stock is down more than 4% in trading on the stock market so far today.

Electronic Arts isn't afraid of Call of Duty's return to World War II this Fall, and company executives recently laid out their plans for the Battlefield franchise during the company's most quarterly financial report.
First, CEO Andrew Wilson confirmed that Battlefield 6 will be released in 2018. Discussing the publisher's plans for next year, he said, "We'll continue delivering for our Battlefield fans, including the next great game in the franchise."
However, it looks like Battlefield 1 will also play a big role in EA's future. In addition to next year's sequel, Wilson announced that a "Game of the Year Edition" is in the works, as well as an official Esports Mode:
We will detail our plan for a new offering that will bring the richest Battlefield 1 experience yet, including the all-out warfare, epic multiplayer battles, and War Stories campaign that have defined the game plus new maps, deeper progression, and additional fan-favorite game modes, all in a single package.

At Gamescom, we'll debut a new way to play Battlefield 1 built for competition and designed with direct input from our Battlefield community. Through a growing portfolio of digital and traditional broadcast deals, our spectator reach will continue to expand, with major brands set to engage this high-value audience through global sponsorships.
Blake Jorgensen, the company's Chief Financial Officer, further elaborated on Battlefield 1's Esports Mode later in the report:
People have used Battlefield as an esports product for many years outside of EA. It's a fun fast-paced game. But with 64-player multiplayer, it's a bit hectic and chaotic for esports. And so you'll see some new modes coming out that will benefit a more rational esports approach, and pretty exciting for us for this year and really powering next year and the year after off of that title.
Battlefield 1's "Game of the Year Edition" and Esports Mode will both be available sometime later this year.