All Articles:
BIT.TRIP.RUNNER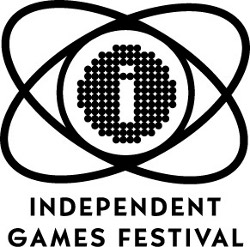 The International Coalition of Trendy Gamers have taken to the streets of pretension as Minecraft has won the 13th Annual Independent Games Festival's Seumas McNally Grand Prize for Best Independent Game (wow that was long), in addition to the Audience Award, voted by the community. The winners were announed at the IGF Pavillion at the Game Developers Conference today, and you'll be able to play the winners at their expo booths until the conference ends tomorrow.
Other notable winners include Amnesia: The Dark Descent, winning the award for Technical Excellence and Excellence in Audio. Gaijin Games' BIT.TRIP.RUNNER took home the Excellence in Visual Art and Desktop Dungeons locked up the award for Excellence in Design. Nidhogg's developer Messhof received the $5,000 Nuovo Award, "which honors abstract, shortform, and unconventional game development which 'advances the medium and the way we think about games.'"
GDC's producers created the IGF to encourage innovation in the medium and recognize the best independent minds in gaming.